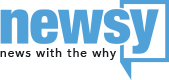 News5Cleveland.com
National News Partner
Harry Potter: The Boy Who Lived And The Franchise That Just Won't Die
Potterheads, brace yourselves. "Harry Potter and the Cursed Child" has been released.
The latest installment of the magical series hit the market Sunday, but the highly anticipated script release was breaking records even before it made it to stores.
"Cursed Child" reportedly beat the presale record at Barnes & Noble set by "Harry Potter and the Deathly Hallows" in 2007. An exec at the book seller expects the newly released script to be the company's "biggest selling book of the year."
SEE MORE: 'Harry Potter And The Cursed Child' Resurrects Malfoy/Potter Magic
And it looks like publishers need the boost. Since January 2015, the industry has seen a 6.7 percent decline in revenue and e-book sales have gone down 25 percent.
Aside from the "Cursed Child," the series has inspired a spinoff movie, a theme park at Universal Studios and the interactive website, Pottermore.
And for those wondering why the boy-wizard series just won't die, author J.K. Rowling says a meeting with theater producers and script writers changed her mind.
"I did always say never say never. So I had an idea that maybe one day I would do something like this," Rowling said.
This video includes clips from Warner Bros. Pictures, NBCUniversal, BBC and Pottermore and images from Getty Images. Music provided courtesy of APM Music.
---
Trending stories at Newsy.com