CLEVELAND — A hot meal in a warm building is a luxury many people down on their luck don't have. The churches running the huge number of fish fry events across northeast Ohio are trying to change that.
The quick trip fried walleye takes from kitchen, to plate, to someone's stomach serves a much greater purpose than just being dinner for someone at St. Joseph Byzantine Catholic Church.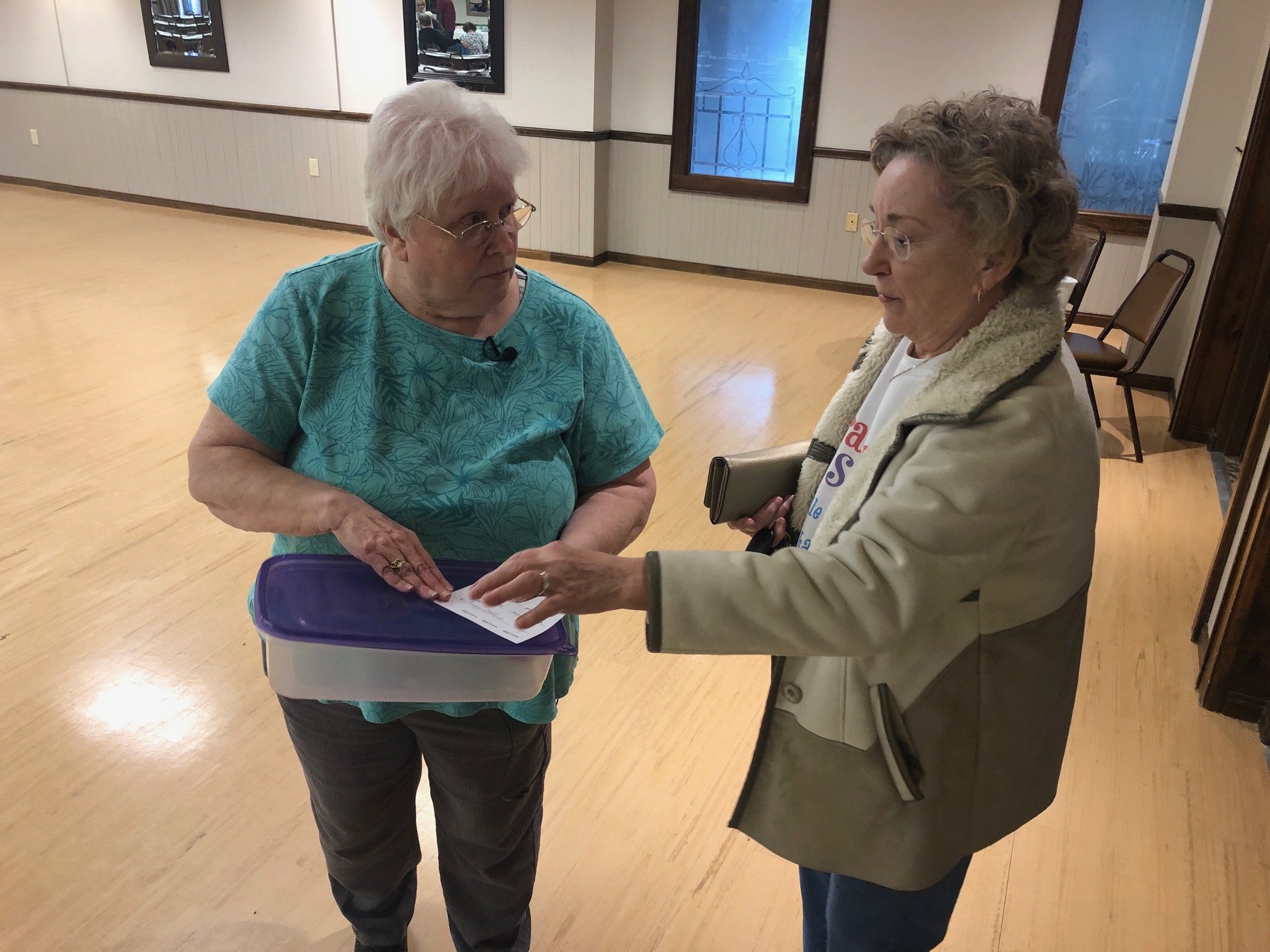 Pat Lesnick helps distribute food at St. Joseph's First Friday Fish Fry a week before Lent.
"It's one of the main ways the [St. Joseph] Outreach is funded," said Deacon Bill Frederick.
That's the Sunday morning project where church members feed men at the 2100 Lakeside Men's Shelter in downtown Cleveland. Pat Lesnick and her husband, Jim, organize the Outreach program and the "First Friday Fish Fry" that makes it possible.

Serving cafeteria style helps Lesnick keep the fish fry moving, a lesson learned in the first few years trying to serve individual dinners.
"Whoever is there, we have food for and the leftovers just stay there," said Pat, referring to their Sunday morning trips.
The profits from the fish fry dinners outside of Lent buy the food needed to make roughly 800 sandwiches for the people at the shelter on Sunday mornings. During Lent, the fish fry profits help keep St. Joseph's running, with a portion of those profits keeping the Outreach program running.

Lesnick says people will go to other fish fry events and report back on how it is done in other places.
At many churches, Deacon Frederick says Lenten Fish Fry profits are used in ways that often fly under the radar.
"I think a lot of the good things that happen in a lot of our local church and organizations you just don't really hear about," said Deacon Frederick.
RELATED: You can find a list of fish fry events here .