GENEVA, Ohio — "When Sandy Hook happened, I didn't want to let her out of the car," Margie Netzel said, talking about her nearly 13-year-old daughter Emily.
That was in 2012.
After the shooting at Stoneman Douglas High School killed 17 people on Feb. 14, 2018, Netzel said she knew it was time to act.
"I just didn't feel confident sending my daughter to school," Netzel said.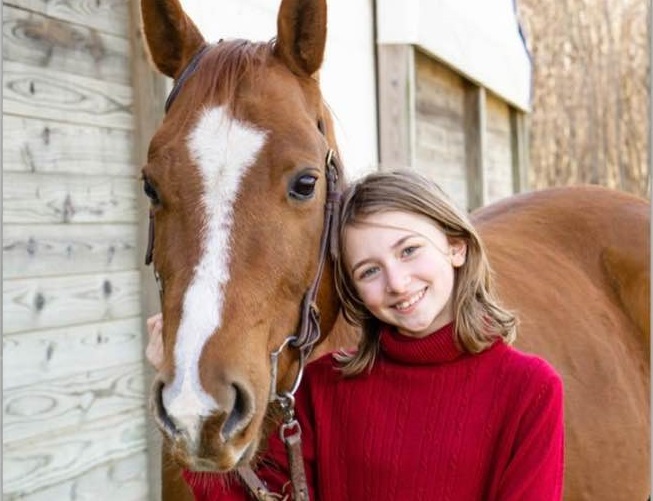 Margie's daughter, Emily.
Emily's Geneva Area City School District found products created by Anchorman that would quickly lock doors from the inside.
In an emergency, a teacher can stomp on the foot pad, making it much harder for anyone threatening the school to get through the door.
While nearby districts have found a way to pay for the equipment, the money is not in the Geneva Area City School District budget.
"You're always making difficult decisions about where you're going to spend your funds and obviously, we're concerned about safety and safety if is a priority," Geneva Superintendent Eric Kujala said.
That's where Netzel and other parents stepped in, forming Geneva Parents of School Safety, raising $63,000 to buy and install 251 barricades to secure every classroom door in the district.

The second piece of the barricade hangs on the wall near the door, leaving it close to the door in case of emergency.
It would be cheaper to secure one or just a few buildings in the district at a time, but Netzel said that would leave gaps in the district.
"Sandy Hook wasn't the middle school or the high school and I don't want any child to feel scared to go to school," Netzel said.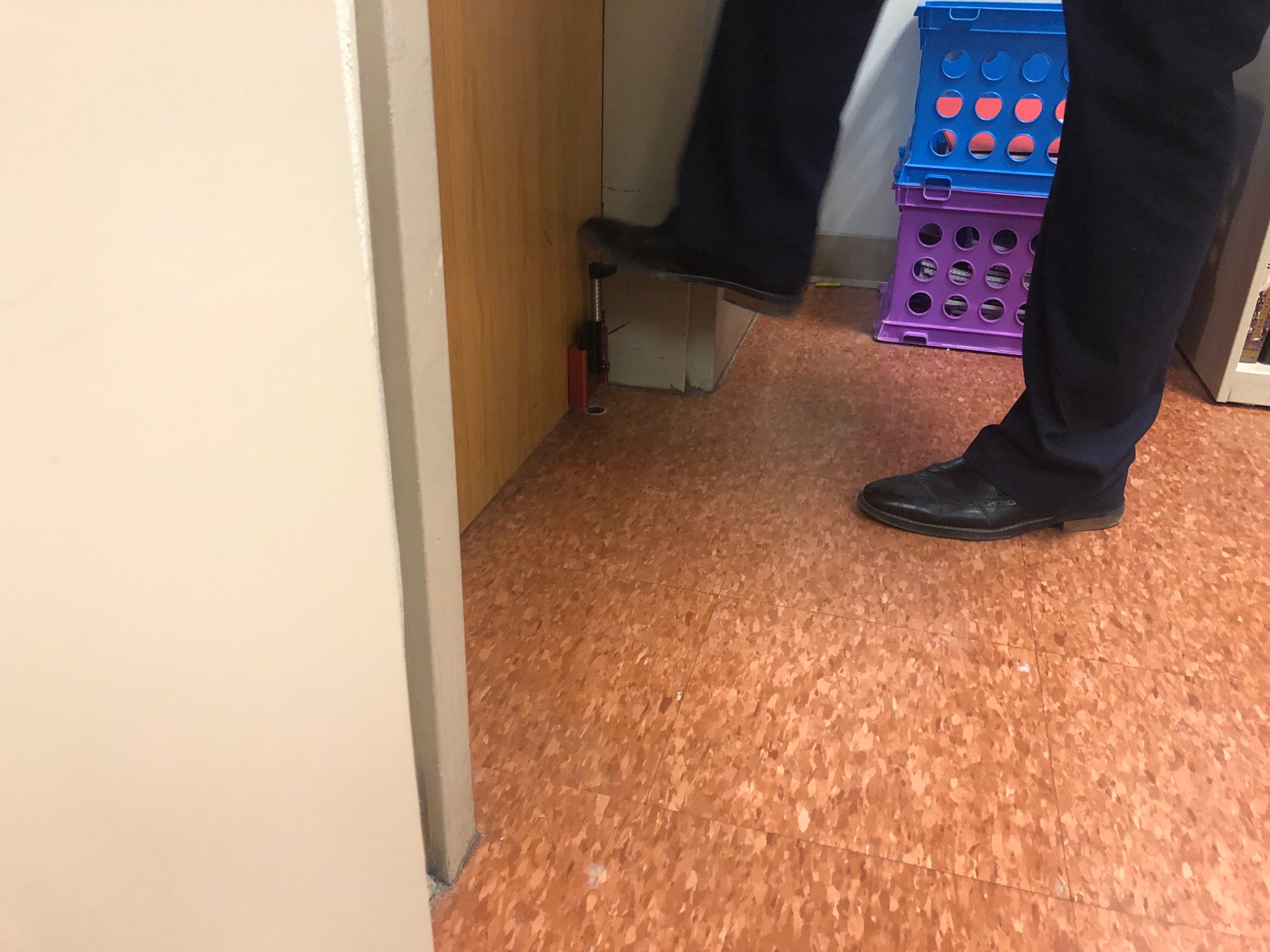 A quick stomp can make it substantially harder for an intruder to get through a barricaded door.
After they obtain the barricades, Netzel said the group has started looking at window film that would help make school building windows bullet-resistant, giving students standing behind them time to get to safety if anyone attacked the school.
Netzel said a focus on natural light when the buildings were being built resulted in big windows that could be a liability in an emergency situation.

When the barricade is locked, a metal rod goes into the ground, blocking the door from opening. That makes installation slightly more expensive and needs to be covered through fundraising.
While some members of the group help raise money, other members address how students treat each other through a program called Kindness Awareness.
The program is for kids throughout the district, talking to them about how their actions impact other people. At a time when students are maturing and learning about who they are, Kindness Awareness lets them talk abut their feeling, frustrations, and families.
"We can help in a lot of ways, but I have never seen a parent who wasn't like, 'Oh my gosh, bullying is not a problem," Netzel said.
The program gives students an outlet, trying to make it less likely that the barricades parents are trying to buy will ever have to be used at all.