MENTOR, Ohio — When the pandemic began and personal protective equipment (PPE) became scarce, one Northeast Ohio company knew they had to pivot their business.
Now, millions of masks are being manufactured right here in Mentor, Ohio — showing no signs of slowing down.
Justin Bloyd started RB Sigma from his condo five years ago, to help companies with supply chain and product management.
When the coronavirus pandemic began and PPE was in high demand, Bloyd started sourcing from where it all came from — China. They chartered an airplane and were the first company to provide the state of Ohio with a plane full of product, Bloyd said.
But, it wasn't easy. Communication was tough, payments were due upfront.
"There was very high risk, in that you were going to be buying product exporting it from a country that could seize it, importing into a country that could seize it, and at the end of the day when it arrives, you hope it's the correct product you ordered," Bloyd said.
So they pivoted, ordering their own mask machines, and manufacturing the products, right here in northeast Ohio.
Since March, they have made 28 million surgical and N95 masks.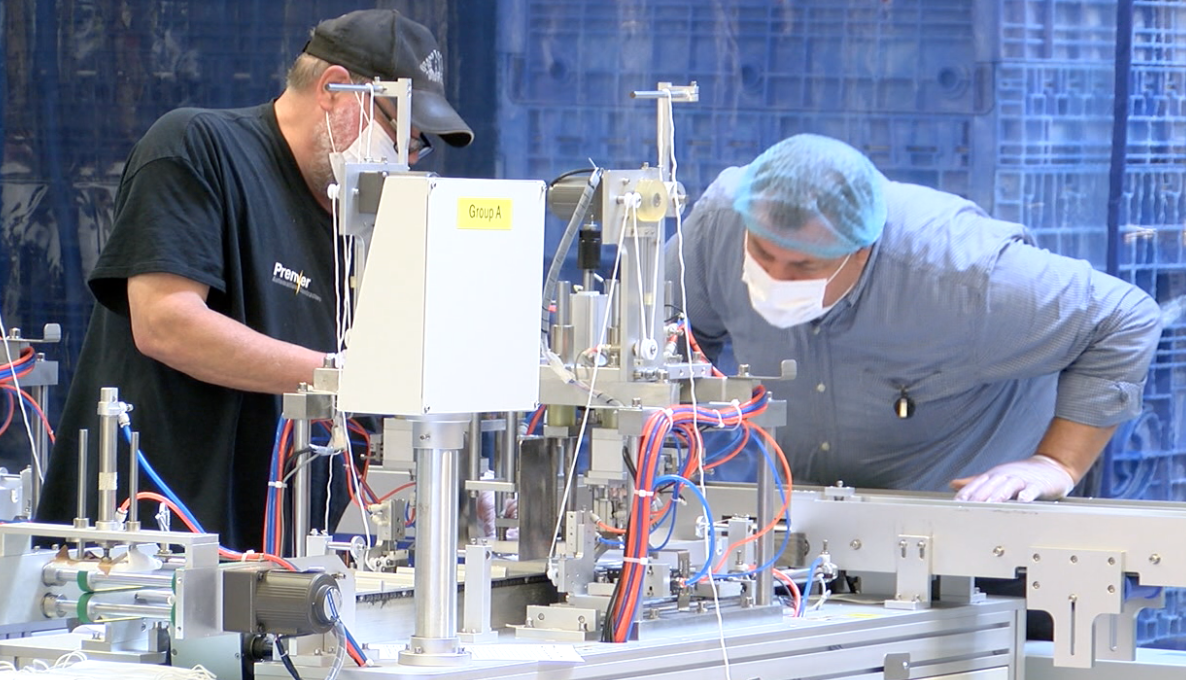 There were times Bloyd said he and his wife slept in a trailer outside the facility as they operated 24 hours a day.
RB Sigma started with 10 workers back then, and are up to 60 now.
They're looking to fill even more roles now, with pay starting at $15 an hour with full medical benefits.
You can click here to apply.
"Pandemic or no pandemic, I think we'll be around for a while," Bloyd said.
It's a true success story for the city of Mentor, whose unemployment rate spiked at 20%
It's down to about 7.8% now.
"And they're exporting to dozens of different countries now, something made right here in Northeast Ohio, right here in Mentor, to help what's going on what the pandemic," said Kevin Malecek, director of economic development and international trade for the city of Mentor.
Because helping is actually in Justin Bloyd's blood.
His grandfather was a Marine in World War II who worked to supply munitions to machine-gun crews in Iwo Jima.
"So he was helping get supplies that his troops needed at that time and I feel it is my role, my company's role to supply as many PPEs to frontline workers as we can," Bloyd said.
And those frontline workers include poll workers.
RB Sigma donated nearly half a million masks to the state of Ohio to give to those who will be assisting with election day, to make sure everyone's voice is heard.