EUCLID, Ohio — A federal appeals court has ruled that a case against the City of Euclid and the two officers who tased Euclid man Lamar Wright in 2016 can go to trial.
The three-judge panel condemned the city for engaging in policies and practices that they say encourage excessive force.
In 2016, two Euclid officers tased Wright after he pulled into a driveway to call his girlfriend.
Body camera footage of the confrontation shows Wright struggle to raise his arms because he was wearing a colostomy bag after a recent stomach surgery.
The federal lawsuit he filed last year was initially dismissed.
Judge dismisses Euclid police brutality lawsuit
RELATED: Judge dismisses Euclid police brutality lawsuit
On Thursday, an appeals court reversed that decision, citing several issues highlighted in a 2018 News 5 investigation.
Those issues included the Euclid Police Department's training materials, which included a Chris Rock sketch mocking police brutality and a cartoon showing an officer beating someone with a baton and the caption: "protecting and serving the poop out you."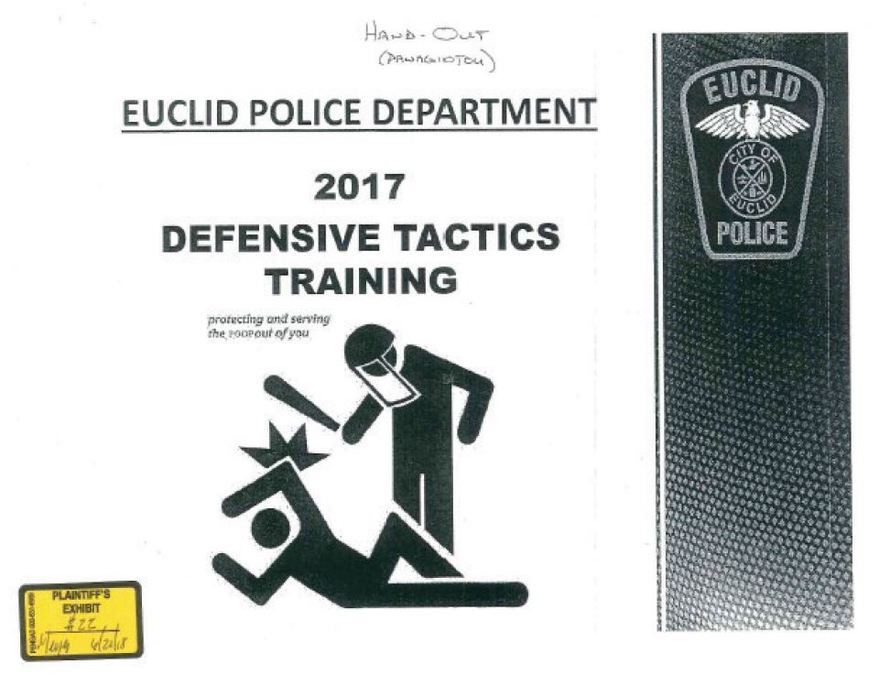 The ruling also highlights leadership failures, noting that Chief Scott Meyer failed to create a training committee mandated by department policy, has never found merit to any civilian complaint involving use of force and never disciplined the officers or even investigated the incident involving Wright.
News 5's investigation found Kyle Flagg, the officer who tased Wright, was involved in 35 use-of-force incidents during the time period we reviewed, more than any other officer in the department.
RELATED: Euclid officers named in police brutality lawsuits showed warning signs in use of force reports
No trial date has been set for Wright's case.