COLUMBUS, Ohio — Ohio Governor Mike DeWine says he will ask his legal team to reconsider releasing the total number of COVID-19 deaths in each nursing home across the state.
Since April, Ohio has released only the total number of deaths in long term care facilities on the county level only--arguing releasing the total number by individual facility would lead to a potential invasion of patient privacy.
The request follows an exclusive 5 On Your Side joint investigation with our Scripps sister station, WCPO-TV, in Cincinnati raising questions over Ohio's practice of keeping COVID-19 deaths in individual facilities secret at the same time nursing homes are reporting those figures directly to the federal government.
DeWine promised to re-examine Ohio's current practice saying, "I am going back to our lawyers--I've questioned this before--and I'm going back to the lawyers say 'look, do you really think this is a violation of current federal law and current state law?'"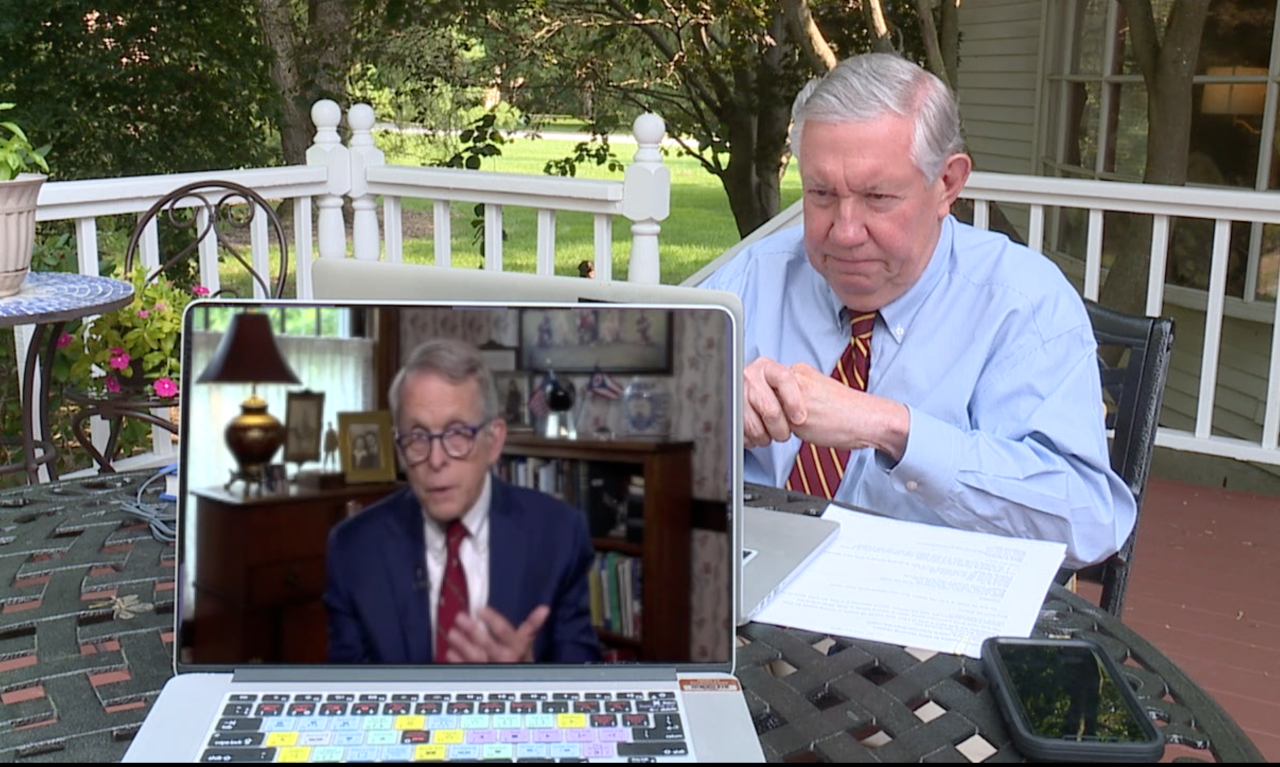 The Centers for Medicare & Medicaid Services has been compiling COVID-19 deaths by individual long term care facilities since last May, but it's buried inside a database where facilities are required to submit data on a CMS COVID-19 Nursing Home Data website: data.cms.gov
"We put it on a website so it's transparent to he entire public, says CMS Director Seema Verma.
It reveals 256 facilities in Ohio reported deaths since May 17 — with 6 of the top 10 in Northeast Ohio.
Among them:

42 deaths at Crandall Skilled Nursing in Sebring near Alliance.
30 deaths at Smithville Western in Wooster.
27 deaths at Normany Manor, Rocky River.
26 deaths at The Colony in Tallmadge
Followed by 23 each at Pebble Creek in Akron and Jackson Ridge Rehab in Canal Fulton.
"It's important to note that the vast majority of the residents who tested posted for COVID-19 have recovered and there have been no new infections at either facility for some time," a spokesperson for Pebble Creek and The Colony said.
At least 14 nursing homes have more than 20 deaths.
See a map of COVID-19-related deaths at nursing homes across the state below:
The Ohio Health Care Association that represents nursing homes across the state says its members have been complying with federal reporting requirements.
"Ninety-nine percent of the facilities nationwide are reporting as they are required to do and those data are publicly available through CMS," said OHCA Executive Director Peter Van Runke.
But we found the data is not easily searchable and most families have no idea it is even available.
We've teamed up with WCPO to create a searchable database of Ohio nursing homes, ranked by the total number of COVID-19-related deaths:
Meanwhile, families in Ohio are left in the dark when seeking vital information about COVID-19 at the facility where their loved one resides.
Vicki Krafthefer is concerned about her 65-year-old sister who tested positive for COVID-19 at the facility were she resides.
"We're in the dark," says Krafthefer," who questions the level of transparency when it comes to nursing home COVID-19 deaths.
At the same time, other states have released the identical information, according to the American Association of Retired Persons.
"Transparency and those trend lines are increasingly important," said AARP's Elaine Ryan, "because people are making decisions about the care of their loved ones."
Our investigation also found the federal database is not always accurate because it only contains deaths since May 17 and allows facilities the option to exclude prior deaths.
In addition, it warns the data is "subject to fluctuations" because facilities can "submit and correct" it later.
For example, we found one Ohio nursing home where deaths went from 59 to just 10 in the span of a week after the facility adjusted its data.