CLEVELAND — Every year millions of Christmas trees end up in landfills across the country, but it doesn't have to be that way. Several organizations and businesses have programs in place to turn your decor into something useful.
In Port Clinton, the African Safari Wildlife Park is accepting trees every day from 10 a.m. to 5 p.m. until Jan. 10.
"We have a lot of animals in the park that love a Christmas treat," said Kelsey Keller, the park's director.
Keller said most of the 400 animals at the park can eat the trees.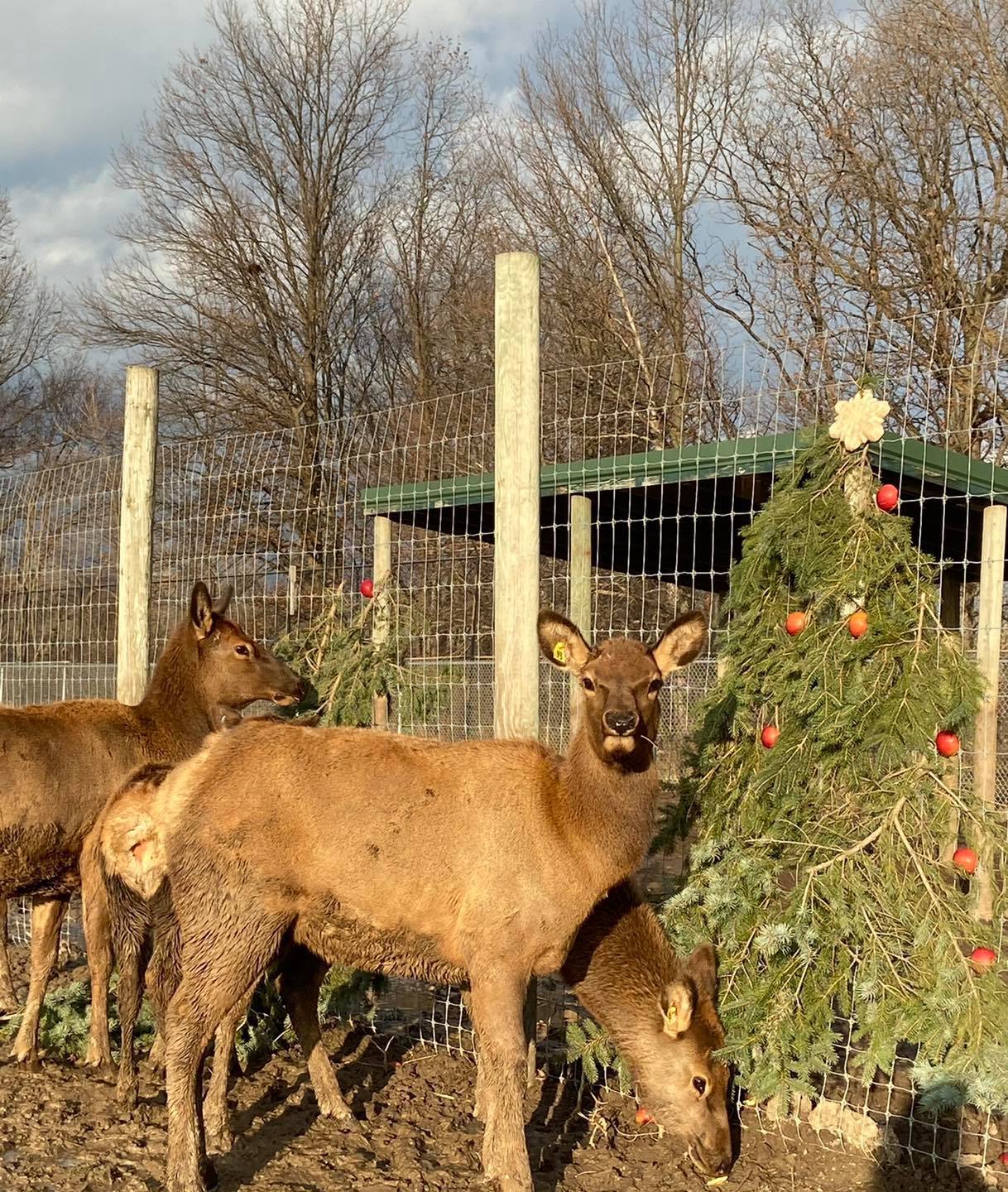 "We use them as enrichment for the animals. So it's just something extra. It's sort of like giving your dog a treat at the end of the day," she said. "They will actually pull off all the needles and chew on all the bark and they kind of end up leaving us with just a stump. It's pretty cool."
Keller said in recent years, thanks to word of mouth, they've collected more trees than usual. Last year 1,000 trees were donated to the park and its animals.
All hooks, ornaments and decor must be removed from the trees prior to drop off. Keller said any trees sprayed with artificial snow cannot be accepted.
For Parma residents, the Sterns Homestead is also collecting trees for their goats and sheep. Collection at the homestead, located on Ridge Road, runs through the month of January.
In Lake County, residents can have their trees turned into mulch for the Lake Metroparks. Here's a list of drop off locations:

Chagrin River Park
Chapin Forest Reservation
Concord Woods Nature Park
Erie Shores Golf Course
Girdled Road Reservation
Grand River Landing
Gully Brook Park
Helen Hazen Wyman Park
Hidden Valley Park
Lake Erie Bluffs
Lakeshore Reservation
Penitentiary Glen Reservation
Pete's Pond Preserve
Veterans Park
Lake Metroparks asks residents to remove all decorations before placing trees in designated bins.
In Stow, trees can be dropped off at the Stow Community Gardens for mulch. Stow's Urban Forestry employees will chip the tree into mulch which will then be available free of charge to Stow residents at the brush recycling site.