GEAUGA COUNTY, Ohio — The 'Pawsitive Steps' program at the Geauga County Humane Society is turning out to be a win-win for so many.
The idea sparked about a year ago, to take a few hand-selected and screened young men from the Cuyahoga Hills Juvenile Correctional Facility nearby and allow them to work at the humane society.
Currently, there are about 105 young men serving time for felonies at the detention center.
This program allows a few of them to learn skills and experiences that they wouldn't get otherwise.
"The staff love them. They've really become part of the team and the family here," said Cory Keller, director of operations at Rescue Village. "And from the guys' perspective — it give them a sense of what they could do when they get out of the facility."
The young men do everything the shelter requires, including cleaning cages, washing dishes, caring for and transporting dogs and cats.
Keller said he's seen them mature before his eyes, adding that it's taught them strong work ethic and how to work together as a team.
We can't share the faces or names of the young men due to privacy concerns. But one told News 5 reporter Homa Bash that the animals and the staff were the family he always wanted, but never had.
And, he said, they connect with the animals on a different level.
"They're behind bars, we're behind bars. They don't have anyone, a lot of us don't have anyone," he said.
Another young man added, "It makes you feel good when you know you did something positive. So feel like I changed."
Dr. Jennifer Alpert is the psychologist at Cuyahoga Hills. She said oftentimes, the young men they see in the facility have attachment or victimization issues.
She said the program has been a way to heal trauma.
"I think one of the youth put it perfectly to me. He said, 'Honestly Dr. Alpert, when I go in, I always give the dogs extra treats. Because they only get like that much food, and I know how that feels,'" Dr. Alpert said.
"They've got big smiles on their faces and they take a lot of pride in what they do here," she added.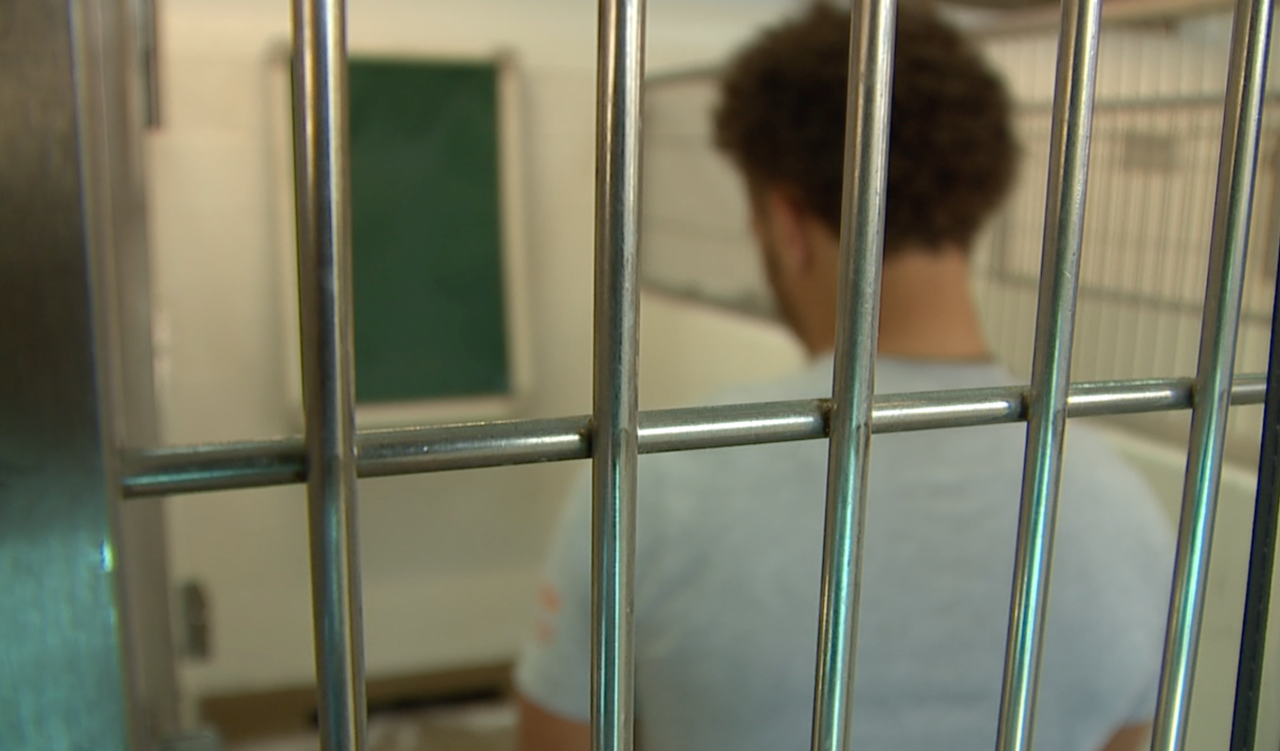 The young men must display good behavior to take part in the program, and also have to have graduated high school or have their GED.
It has been so successful over the past year, they are expanding to look for more young men and going from three days a week to five days a week working at the shelter.
Pawsitive Steps is funded by the Wenk Family Charitable Foundation, who made a 5-year commitment to underwrite the program. The plan is to use this as a pilot program and expand it state-wide to other juvenile correctional facilities.