CLEVELAND — Just like the snowy vineyard with no grapes on the vine, Ohio's wine industry is frozen, for now.
Vermilion Valley Vineyards co-owner Joe Juniper says wineries need federal and state approval for three actions: starting a new business, new or changed labels, and ingredient changes.

Vines sit without any grapes during the winter at Vermilion Valley Vineyards while snow covers the ground.
The federal approval comes from the Alcohol and Tobacco Tax and Trade Bureau, which has been furloughed during the government shutdown. The state approval comes from the Ohio Division of Liquor Control. A state spokesperson tells News 5 the Division of Liquor Control is granting conditional approval for products sold exclusively in Ohio. Anything sold in other states still has to wait for federal approval.

This statement pops up on the Alcohol and Tobacco Tax and Trade Bureau website during the federal shutdown.
"They're kind of in limbo right now," said Juniper, referring to wineries trying to get started, but are waiting for permission from the Alcohol and Tobacco Tax and Trade Bureau.
Juniper says normally, federal and state approvals for the six labels that he submitted right before the shutdown happen in a little more than a month.

Joe cuts off extra parts of vines while they hang between wires in the vineyard.
"So long as you're good with the feds, the state doesn't have too much to say to you," said Juniper.
Juniper says the delay is coming at a time that normally has a lot of action in the winery industry as the businesses get ready to climb out of the winter months.

New labels or product with new ingredients would need approval from the Alcohol and Tobacco Tax and Trade Bureau, which is furloughed until the shutdown ends.
"It's tough to pick up business when business is down in the first place," said Juniper.
Across the state, the shutdown is slowing two industries that bring a lot of economic payoff.

Beer bottles are prepared to be rinsed and filled with beer before going into boxes. Sending those bottles to any new states outside where Fat Head's already sells beer (Ohio, Indiana, New York, Pennsylvania) would require federal approval.
Joe says the wine industry brings in $1.3 billion through tourism, but beer in the state is also impacted by the shutdown and breweries are a $2.6 billion industry.
Just like wineries, breweries also need federal approval from the Alcohol and Tobacco Tax and Trade Bureau for new locations and new labels.

Fat Head's Beer Hall holds the brewing operation in the back of the building, with access to food in the front.
"We're not able to get those permits and that label approval so ultimately our hands are tied," said Fat Head's Brewery Brewmaster Matt Cole.
Cole says he's constantly creating new beers while trying to expand into new states and he needs the Alcohol and Tobacco Tax and Trade Bureau's approval for all of it first.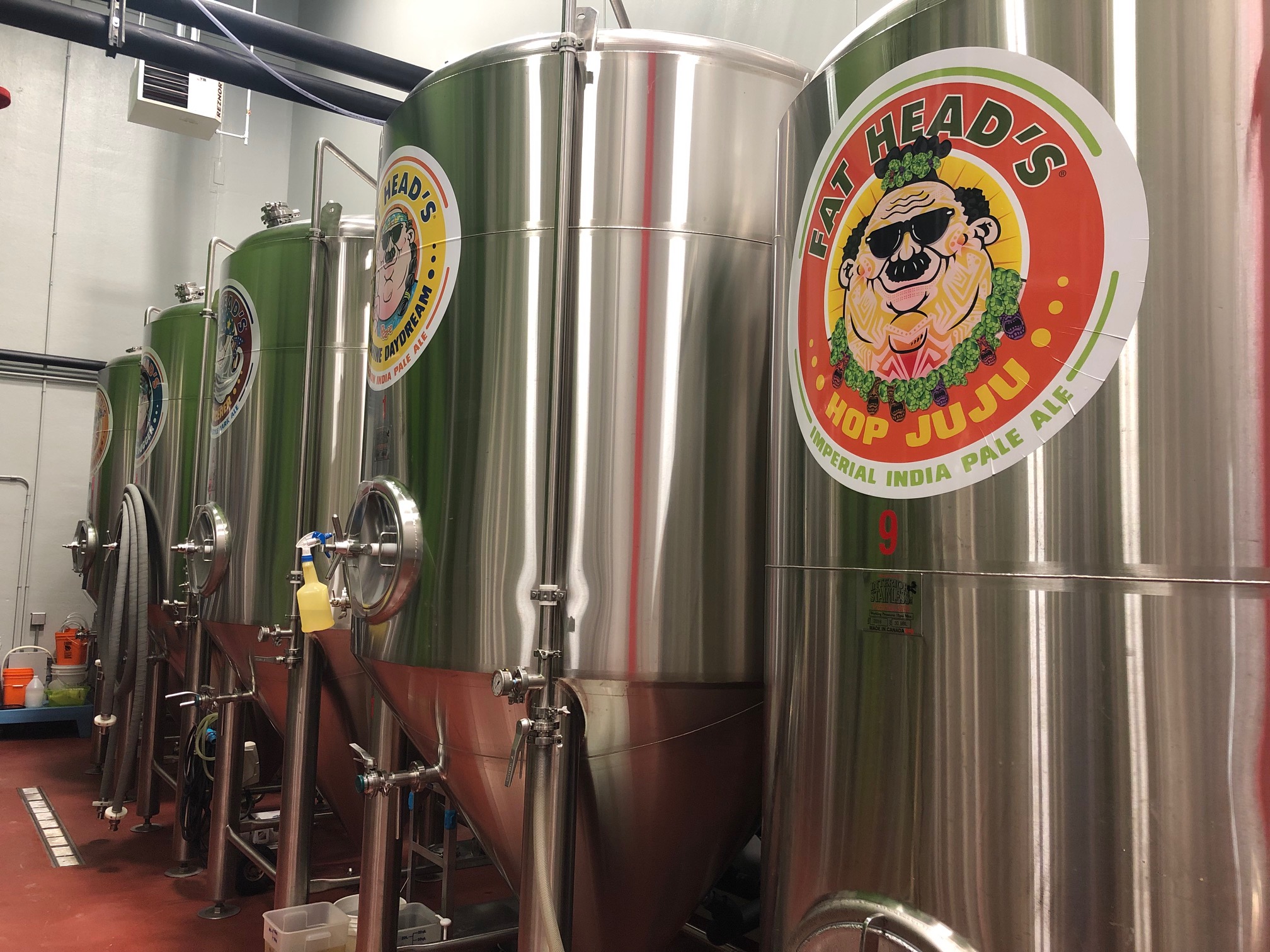 Huge tanks in the Fat Head's brewing area shows the labels for the various beers they brew there.
While the new beer is in limbo, there's also new equipment to pay for.
"Some of it's been invested into to produce new products and not being able to sell those products is having a big economic impact," said Cole.