CANTON, Ohio — If you need a job look no further than News 5. We made a promise and we're keeping it, to help Northeast Ohio rebound from the coronavirus pandemic and get back to work. Every week we profile a company that's hiring. This week, we visited a long-time food manufacturer in Stark County that's growing.
Superior Dairy is a fourth-generation, family-run business in Canton that's been in business 98 years.
"In 2022, we'll be 100 years old," said Greg Soehnlen, CEO and President of Superior Dairy.
Superior Dairy is the largest independently owned dairy company in Ohio.
Superior sources its milk from more than 200 farmers in Ohio, Indiana and Michigan to make products you'll find in stores nationwide.
Despite the pandemic, Superior is expanding and hiring.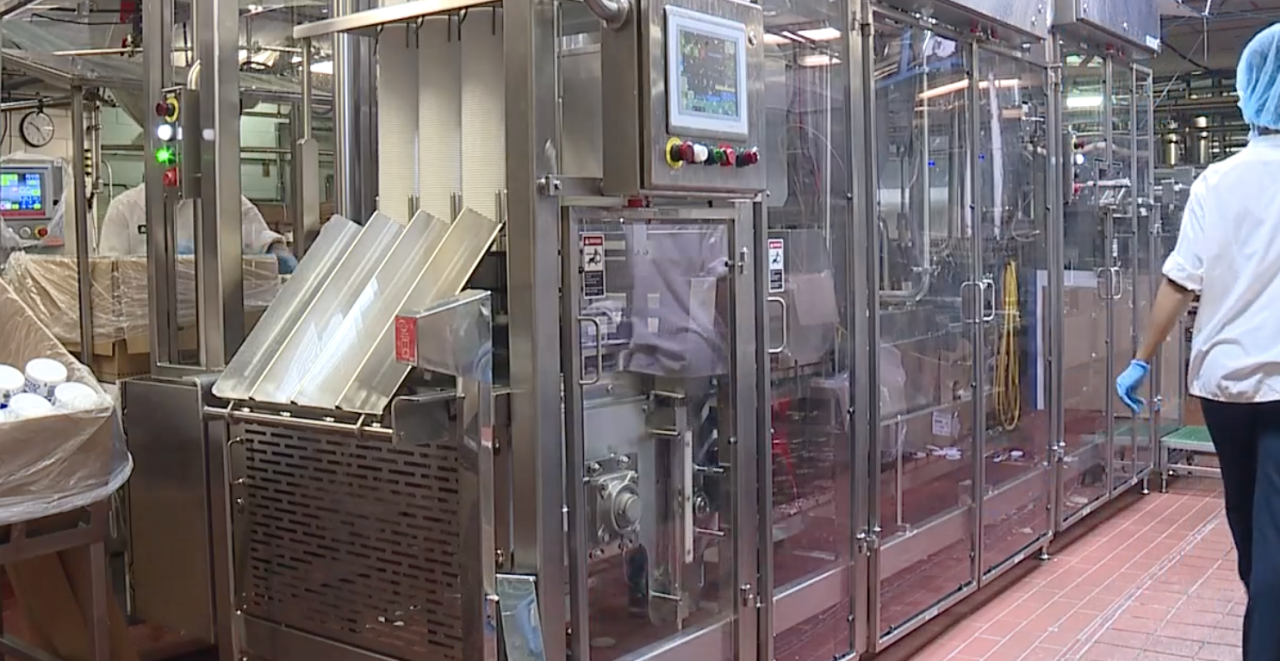 "Since 2018, we've hired over 125 jobs and we're looking to grow about 45 jobs per year," said Soehnlen.
Soehnlen says jobs range from technical positions to accounting, to equipment operators and truck loaders.
"A starting line worker for full-time benefits is about, starts at $19 an hour," he said. "And, depending on your skill level and where we place you in what position, that could grow steadily and fast."
Soehnlen says they're working hard to ensure the health and safety of their more than 400 employees during the pandemic.
"We have a nurse that works here full time," he said.
Soehnlen says they follow CDC guidelines. They do temperature and symptom checks, and he says they have everyone in face masks and face shields wherever social distancing cannot be maintained.
Soehnlen says they provide full benefits and training for their ever-expanding technology on site.
"What we like to let everybody, is it's a great family business and we all work together as a family and we like to treat people as family," said Soehnlen.
The hourly manufacturing positions at Superior Dairy are union. Depending on your previous experience and skill level, they say the pay range starts at $13.50 to more than $19 an hour.
Non-union jobs are available in accounting, engineering, and operations, and pay for those jobs depends on experience.
Superior says it offers full benefits, plus a company-match 401k.
If you apply, they say you can expect to hear back within a couple of days. Click here to apply.
This story is part of The Rebound: Northeast Ohio, News 5's initiative to help people through the financial impact of the coronavirus by offering one place to go for information on everything available to help and how to access it. We're providing resources on:
Getting Back to Work - Learn about the latest job openings, how to file for benefits and succeed in the job market.
Making Ends Meet - Find help on topics from rent to food to new belt-tightening techniques.
Managing the Stress - Feeling isolated or frustrated? Learn ways to connect with people virtually, get counseling or manage your stress.
Doing What's Right - Keep track of the way people are spending your tax dollars and treating your community.