CLEVELAND — Business owners in Cleveland's Shaker Square, like Edwins Restaurant founder Brandon Chrostowski, are concerned about the future health and well-being of their historic business district.
Chrostowski said he became even more alarmed when the T-Mobile location on Shaker Square suddenly shut down earlier this month, leaving the square with yet another vacant storefront. Chrostowski said the closing marked the seventh business to leave the square in just the past two years.
Chrostowski told News 5 he's hoping the City-of-Cleveland-backed Cleveland Neighborhood Progress non-profit ownership group, which officially took control of the square in August of 2022, will soon activate a marketing and renovation plan before any more businesses decide to pack up and leave.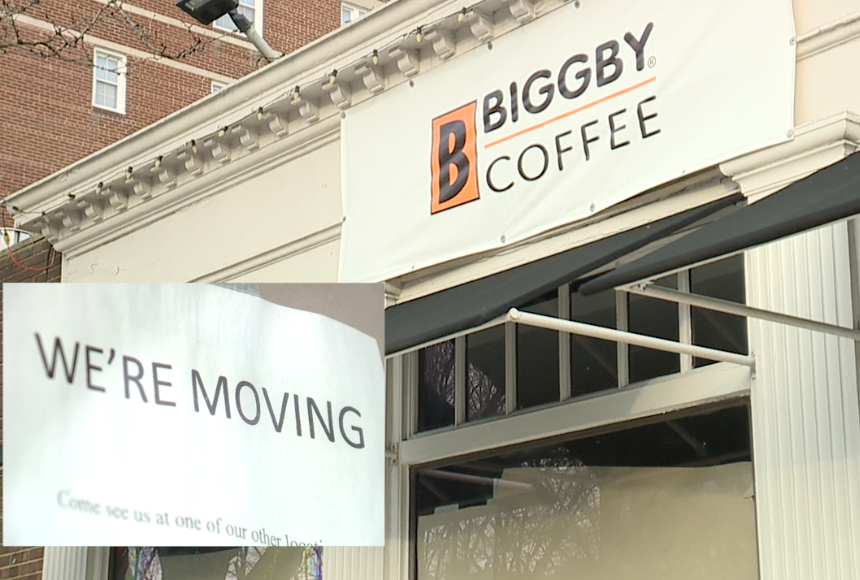 "Biggby Coffee went out of business overnight, shortly thereafter you had the T-Mobile close and literally take their sign down within three days," Chrostowski said. "The bigger concern is what happened to this promise by the City of Cleveland, by the local non-profits, by advocates. 'Where are they now?' is the question."
Chrostowski said the $6 million loan issued by the City of Cleveland to the Cleveland Neighborhood Progress ownership group to purchase the financially-embattled square should have already produced an action plan that could prevent any more businesses from shutting down.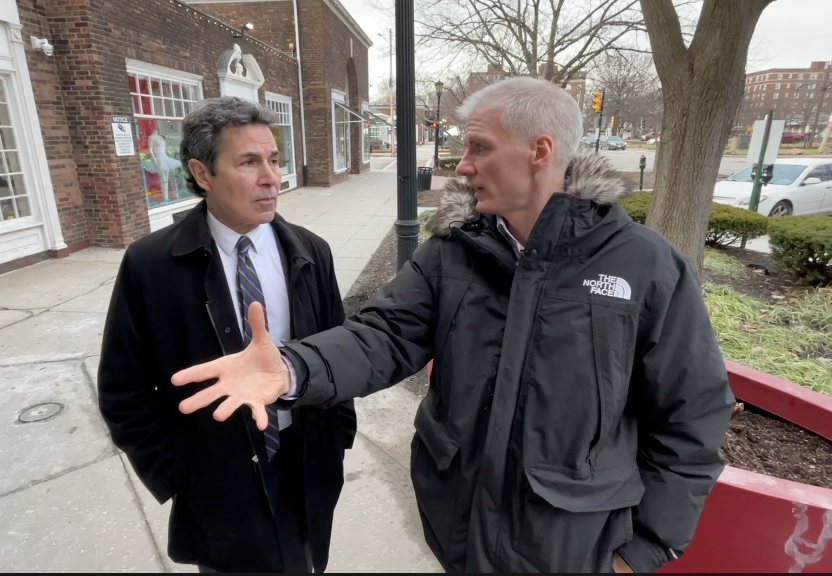 "Tenants are responsible for their awnings, their signage, and no one is being held accountable, so you have a recipe for disaster," Chrostowski said. "It's not just the money part of this, it's the actual planning, energy and hard work that's needed to bring an area together."
Ward 4 Cleveland Councilwoman Deborah Gray also said she's worried about the growing number of storefront vacancies. Gray said she's working closely with tenants and the non-profit ownership group to get an action plan moving in the right direction.
"I go over to Shaker Square every Saturday and Sunday and talk with the merchants as much as I can," Gray said. "I am definitely concerned about vacancies. These vacancies will hinder them at this point because that can make other merchants probably say they don't want to move in because of what is going on over there."
Gray said she understands why some Shaker Square business owners are growing impatient as they wait for badly needed infrastructure improvements.
"They are impatient because they have been dealing with the violations for so long, they want things done right now," Gray said. "But you don't want to bring any tenant in just to have a tenant. You want to bring a tenant in for equity, you want to bring a tenant in that's going to collaborate, that's going to fit the new program and plan."
Cleveland Neighborhood Progress President Tania Menesse told News 5 she understands the frustration being felt by some Shaker Square business owners. Menesse said a detailed plan will be released sometime within the next two weeks, which will include infusing the historic business district with nearly $7.5 million in infrastructure improvements over the next five years.
"We're really thankful, and this is why you wanted the property in non-profit hands, we were able to raise almost $5 million in capital from great organizations like the Cleveland Foundation, the Gund Foundation and the Cuyahoga County ARPA funding program," Menesse said. "It's replacing roofs, HVAC, it's electrical, plumbing and it's some great things like parking lots, lighting, green space work."
Menesse told News 5 she wants to make it clear that Shaker Square is not in any financial danger, and that improvements are on the way.
"We really want to make sure people know that Shaker square is 87% leased," Menesse said. "There are fantastic long-term tenants at Shaker Square, anchors like Dave's and CVS and Atlas Cinemas. I think whenever you see transition and change, it's uncomfortable.
"When it comes to second-floor office space, we've had a lot of interest from people who want to come back to Shaker Square, and a big part of that is fixing those roofs," Menesse said.
Still, Chrostowski and other Shaker Square business owners are hoping there won't be any delays in implementing the city-backed renovation plan this spring and summer.
"Just deliver on your promise, deliver on your promise that you would make this a better square," Chrostowski said. "That you would somehow reignite what's possible."
Watch live and local news any time:
News 5 Now Afternoon
Download the News 5 Cleveland app now for more stories from us, plus alerts on major news, the latest weather forecast, traffic information and much more. Download now on your Apple device here, and your Android device here.
You can also catch News 5 Cleveland on Roku, Apple TV, Amazon Fire TV, YouTube TV, DIRECTV NOW, Hulu Live and more. We're also on Amazon Alexa devices. Learn more about our streaming options here.