MENTOR, Ohio — The Mentor Police Department is mourning the death of retired K-9 Bo, the department announced on Facebook Friday.
Bo was 10 years old when he died, serving alongside his handler, Ptl. Bill Mackey from 2012-2019.
K-9 Bo spent his retirement in the love and care of the Mackey family, the department said.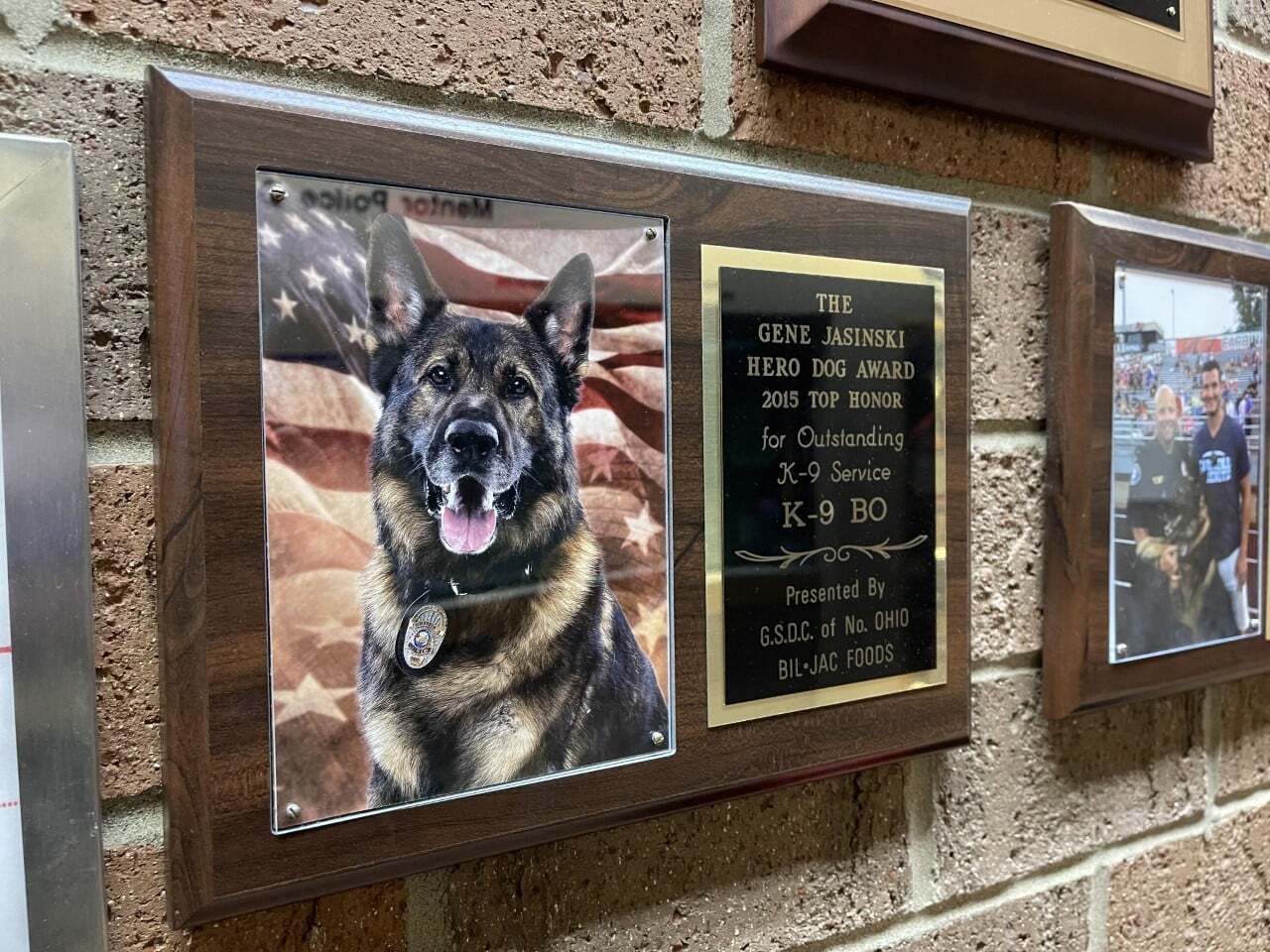 He received many awards during his career with the department as he was courageous and highly-skilled during missions, his fellow officers said.
Bo loved children and adults, never declining a hug from anyone.
Bo was among 16 dogs and their handlers who have served the police department since the K-9 unit was established in 1981.
The K-9s have assisted the SWAT team with tactical operations, narcotic operations and tracking.
Download the News 5 Cleveland app now for more stories from us, plus alerts on major news, the latest weather forecast, traffic information and much more. Download now on your Apple device here, and your Android device here.
You can also catch News 5 Cleveland on Roku, Apple TV, Amazon Fire TV, YouTube TV, DIRECTV NOW, Hulu Live and more. We're also on Amazon Alexa devices. Learn more about our streaming options here.