ORANGE VILLAGE, Ohio — The lights, the stage, the performances.
For any theater production, they all shine pretty bright.
But the stars here, on this stage, they shine a whole lot brighter.
This is Broadway Buddies, a program that lets teens and young adult with disabilities be the stars they deserve to be.
"They get to be themselves and who they are and that's what we love the most," said program director Shannon Sapp.
And this is Sophie's story.
"Sophie is the most magical human being. Her autism is really just a teeny part of who she is," said mom Laura Gee.
Sophie was adopted just three days after she was born.
She was developing perfectly and hitting all of her milestones until she was 18 months old.
"And then it seemed like almost overnight, I came home one day and she was in the corner banging her head, not answering to her name," Laura said. "She just disappeared. she lost all of her words."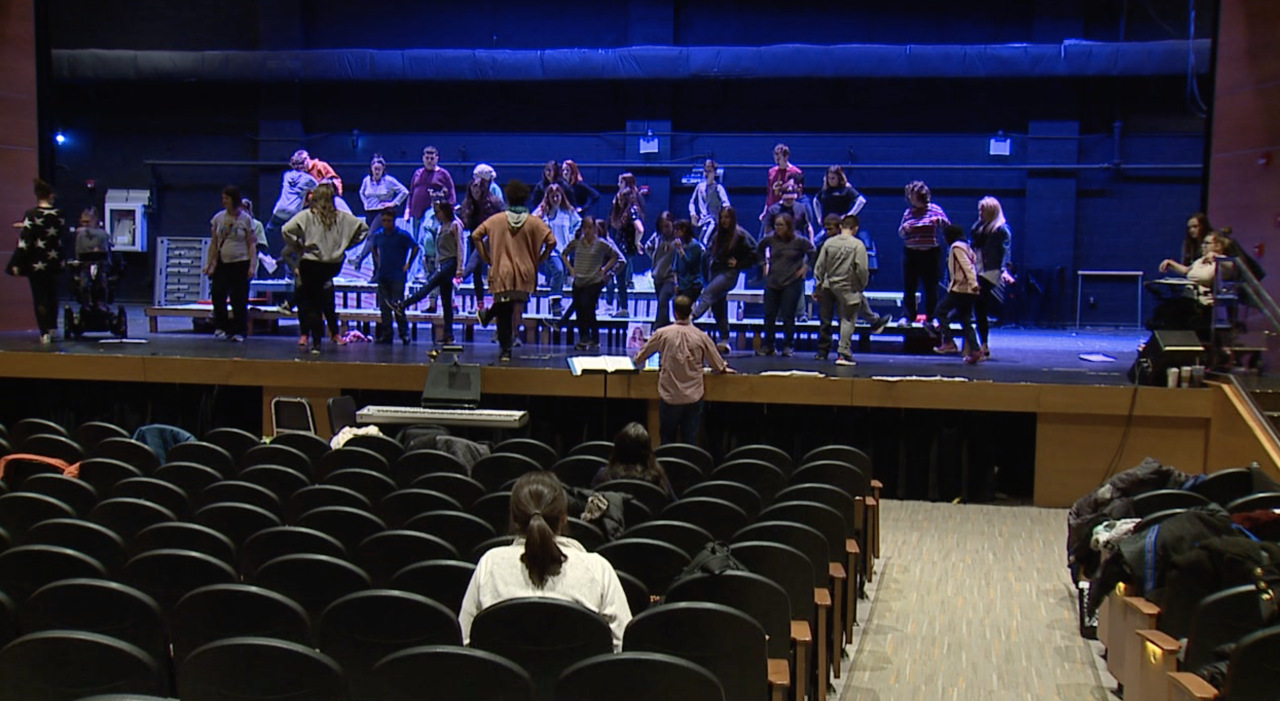 Sophie became nonverbal. Her family learned sign language.
But from not speaking — Sophie is now shining on stage.
"She's special here but in the best way. Not in the special needs way, if that makes sense," Laura said.
16-year-old Jess Lebowitz is Sophie's "buddy."
Each of the 22 stars have one — fellow students volunteering their time and their talents.
"It definitely has taught me to be more patient. It's taught me to be a better person and have more joy for things," Jess said. She has been volunteering for the last five years.
"I love the happiness that I feel and I love the happiness that it brings them on stage," Jess said.
Wendy Scott-Koeth runs Stagecrafter's Theatre, which is in charge of Broadway Buddies. She started with just six students ten years ago.
"All the volunteers are here because they want to be and we just couldn't do it without them. Everyone is here because they wanna be here and that's what makes this program so special," Scott-Koeth said.
The rehearsals for the winter session took place every Sunday evening for eight weeks. News 5 reporter Homa Bash and photojournalist Bridgette Pacholka had the chance to follow along from start to finish.
This year's theme was "Disney on Broadway" — popular songs like 'Under the Sea,' 'Circle of Life,' and 'Be Our Guest."
Sophie performed "A Whole New World" from Aladdin:
It all culminates with a Broadway performance that rarely leaves a dry eye in the audience.
"You're not just crying for your child up there," Laura said. "When you see what these other kids are doing, it blows you away. It's amazing."
Registration for Broadway Buddies fall session opens on August 19th. You can click here for more information.
Rehearsals take place at Orange High School in Pepper Pike.