CLEVELAND — A pregnant woman has been hospitalized after she was shot in the stomach in Cleveland's Woodland Hills neighborhood, according to a spokesperson for the Cleveland Police Department.
Police responded just before 1 a.m. on Friday to a shooting at East 110th Street and Crestwood Avenue.
Police said a pregnant woman was shot in the stomach.
Investigators said preliminary information indicates that the woman was sitting in a vehicle when another car pulled up and fired 20 times into the vehicle.
Police said the woman was in the area because of a vigil for a victim of a violent crime.
Evidence markers were scattered on the street at the scene.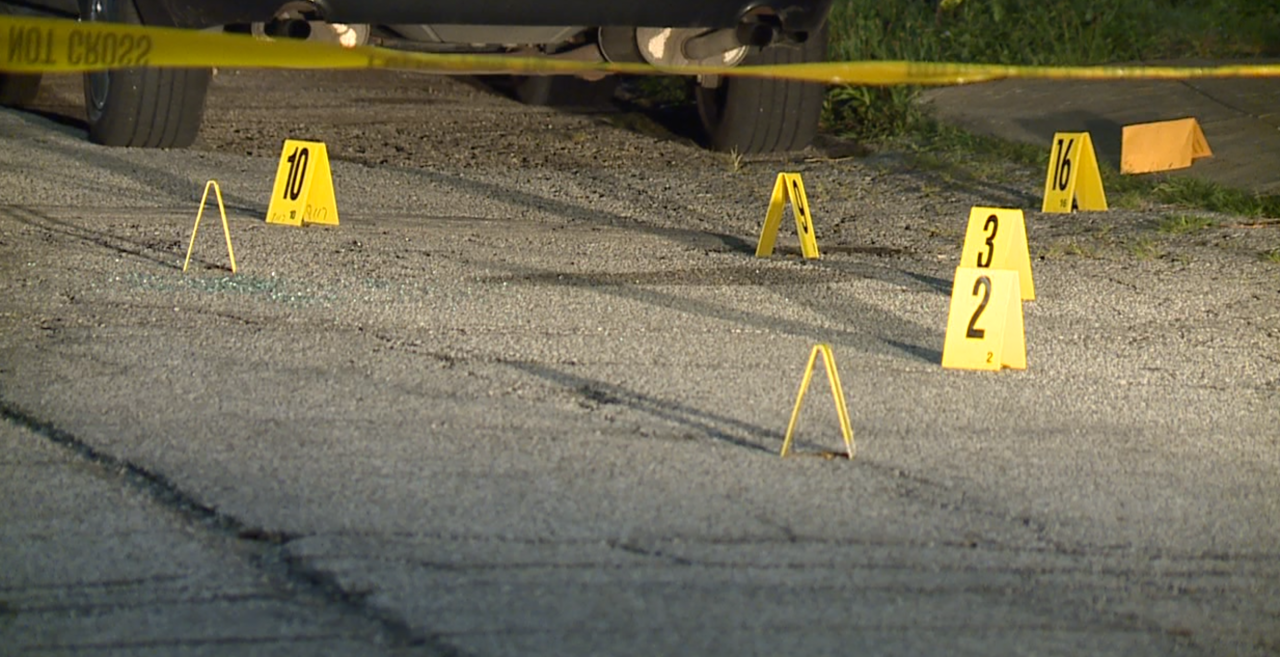 The victim was taken to University Hospitals Cleveland Medical Center, where her condition is unknown. Her unborn child did not survive, according to police.