MENTOR, Ohio — An eaglet is recovering after it fell from its nest at Mentor State Nature Preserve, according to the Cleveland Museum of Natural History that runs the Mentor Marsh Facebook page.
Several staff members searched the area around the nest for many hours since last Thursday in the hope of locating the eaglet. On Sunday, the eaglet was located and sent to a rehab center for birds.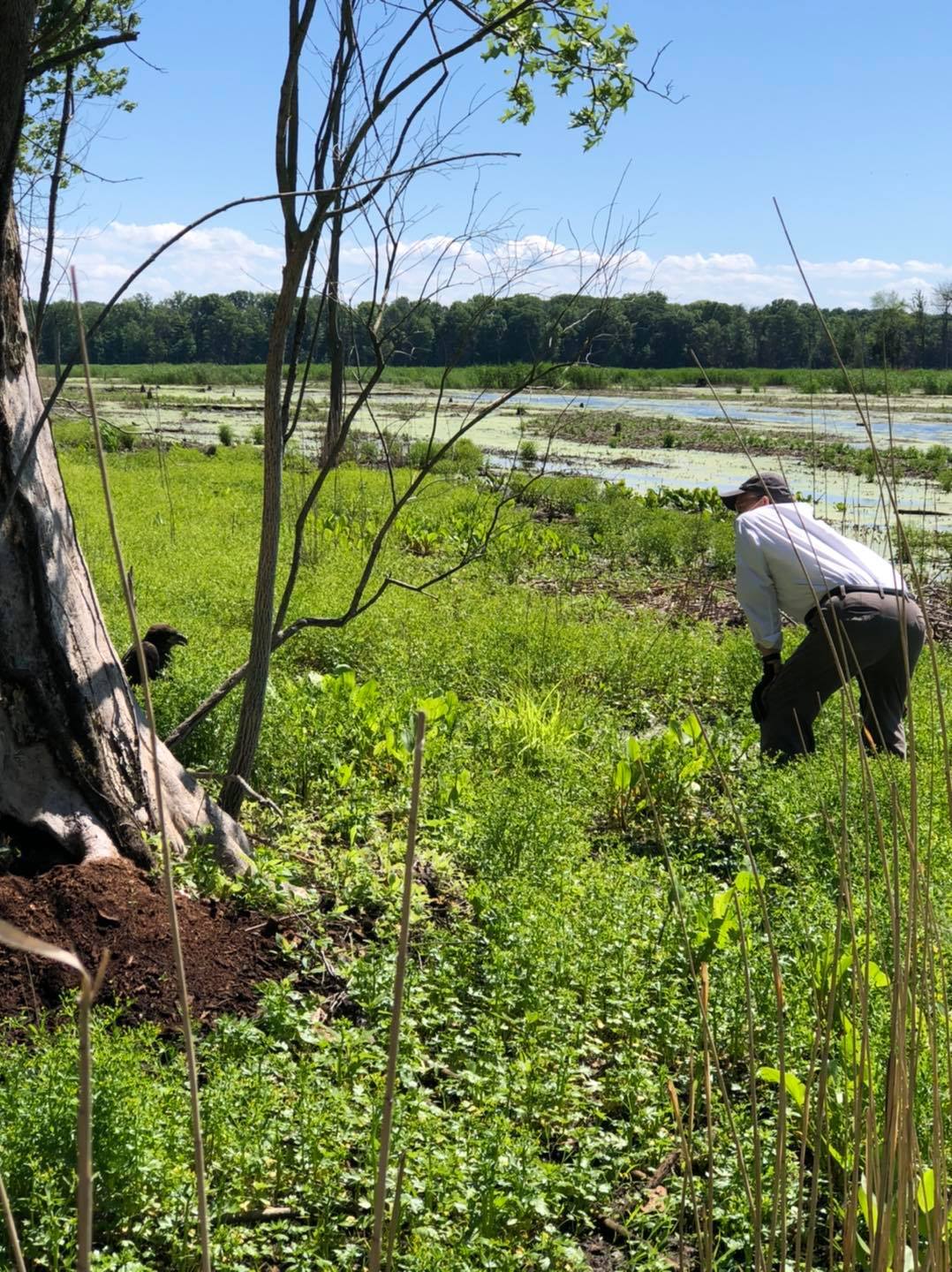 Staff at the Cleveland Museum of Natural History and Lake Metroparks responded to the marsh over the weekend to survey what type of treatment the eaglet would need.
The remaining eaglet has been gaining strength by trying out its wings under the watchful eye of his parents.
Last week's high winds and thunderstorms are believed to be the cause of the eaglet falling from the nest.
The two eagles have been in the nest since at least early April.
The bald eagle continues to be one of the state's greatest wildlife stories. The results from the nest census this year revealed an increase of 151% from the 2012 census, when 281 nests were recorded in Ohio.
RELATED: 2 eaglets spotted in nest at Mentor Marsh, a continual success story for past 11 years