EAST PALESTINE, Ohio — Residents living near the East Palestine train derailment site shared their concerns about train line safety protocol and told News 5 the incident has them asking plenty of questions.
Victoria DeLuca, who lives in New Waterford, Ohio, about three miles west of the derailment site, said she's wondering what caused the train accident and could it have been prevented, after her backyard surveillance camera captured video of one of the trains railcar wheels on fire moments before the incident.
"To see it on our camera and going past our house on fire, it was so scary and to think just a couple minutes earlier it could have been my home," Deluca said. "The answers that I want are what happened and what went wrong. Why weren't the train conductors not notified, if they were notified, why did they not stop?"
Michael Graham, board member with the National Transportation Safety Board, confirmed the crew of two and a trainee on board the Norfolk Southern train were aware of a mechanical issue.
"The crew did receive an alarm from a wayside defect detector shortly before the derailment indicating a mechanical issue, then an emergency brake application initiated," Graham said. "We have obtained two videos which show preliminary indications of mechanical issues on one of the railcar axels."
Ted Murphy, who is an East Palestine homeowner who had to be evacuated after the derailment, said the incident has him concerned about rail line safety, and the environmental safety of his neighborhood as air quality checks continue as a precaution.
"People are going to have a lot of questions, people are going to have a lot of questions, I'd like to know that it's safe," Murphy said. "They've got a lot of something to prove to people in right ways and on paper, and get somebody form the outside to match those numbers."
Robert F. Hagen of Youngstown, who is a retired 50-year locomotive engineer, and served 28 years in the Ohio state legislature told News 5 the growing length of cargo trains has him concerned about train safety. Hagen said staff reductions for train and track inspections, and the reduced number of staff onboard over the past decades have made it more difficult to visually monitor potential mechanical issues, even though trains are equipped with defect sensors.
"Trains that I used to run were about 100 cars, that's about a mile long, now they are 200 to 300 cars long, which is three miles long are endangering the public," Hagen said. "That's impossible when you extend the length of the trains, that's impossible when you extend the amount of weight that's on there, and when you eliminate members or workers there's a danger."
News 5 reached out to Norfolk Southern for this story and asked the company if the East Palestine derailment will have them re-examining train length and staffing onboard and staffing for inspections.
The company said it couldn't specifically comment because of the ongoing NTSB investigation and issued the following statement:
This matter is under investigation by the NTSB and they are the lead agency regarding anything related to the incident itself. We encourage you to reach out to them and review their preliminary report. We can confirm that the train was staffed with a locomotive engineer and a conductor, which is required by the FRA. Additionally, there was a conductor trainee onboard - three crew members in total.


National railroad safety expert Bob Comer agreed growing train length is a concern. Comer said having only two employees onboard trains with more than 100 cars is a potential safety issue, even though trains are outfitted with defect sensors and many can be controlled remotely with positive train control.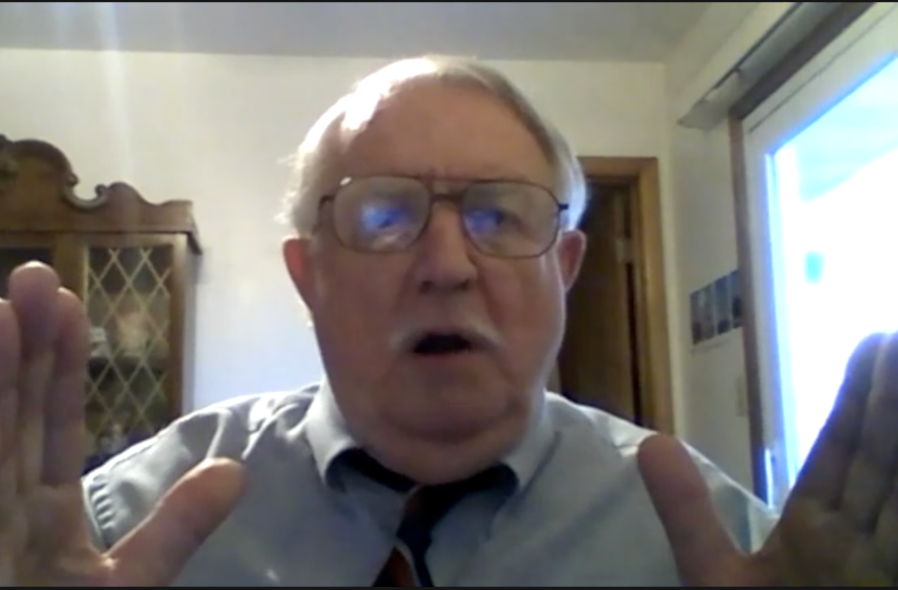 Comer believes reinstating the requirement of a caboose that carries personnel to help monitor train integrity would be a safety improvement on longer trains. Comer said the caboose requirement was dropped back in the early 1980s and was replaced with an end-of-train device or flashing rear-end device. Comer said the device can detect a train's air brake pressure and report any problems to staff in the locomotive. But Comer said in trains that have now expanded to nearly three miles long, he believes additional staff onboard would improve safety.
"I think if you're going to have trains longer than a mile, then there needs to be a caboose," Comer said. "These trains are so long the engineer and conductor can not tell what's gong on back there, even on a long curve."
The NTSB said it obtained numerous records from Nortfolk Southern, including track, locomotive and rail car inspection and maintenance records, as well as train crew records and qualifications. The NTSB said a preliminary report is excepted in the next 4 to 6 weeks, with a complete report within 18 to 24 months. The data recorder on the train was recovered and sent to the NTSB data recorder lab in Washington D.C..