GROVEPORT, Ohio — An Ohio Police Department responded to an unusual call that they weren't prepared for or trained for in the police academy: wrangling an American alligator from a basement.
On Thursday, Madison Township Police Department said "see ya later" to an American alligator that was pinned down in a basement of a Groveport residence, a city located outside of Columbus.
The Ohio Department of Agriculture was notified, and it was determined the residents did not have a valid exotic animal permit as required by the state of Ohio.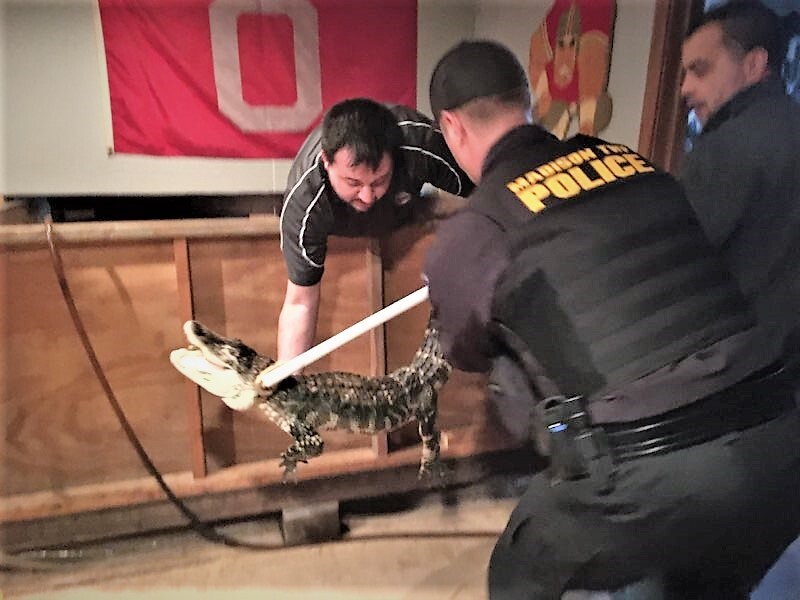 State wildlife officials responded to the residence, where the property owner voluntarily surrendered the animal.
The 25-year-old alligator is retiring to an animal sanctuary in sunny Myrtle Beach; police had a few words for their scaly friend before the send-off: "See ya later, alligator!"