EUCLID, Ohio — A 90 mph chase involving officers from the East Cleveland Police Department ended in a crash on Euclid Avenue Sunday night, according to a Facebook post from the department.
At around 7:50 p.m. Sunday, officers attempted to stop a Pontiac Grand Am for operating without headlights, fictitious tags and reckless operation near Euclid Avenue and Lee Boulevard.
The driver fled from officers at a slow rate of speed. After reaching Euclid Avenue, the driver "decided that it had not snowed in some time, and proceeded to throw a bag of a white, powdery substance from his vehicle into the roadway," the Facebook post stated.
The Grand Am struck a vehicle on Euclid Avenue and Highland Road.
Officers exited their vehicles to perform a felony stop, but the driver reversed, ramming an East Cleveland police cruiser before it took off again.
The driver reached speeds of approximately 90 mph on Euclid Avenue and Tungsten Road in Euclid before the driver lost control, causing it to roll over multiple times, hitting an electrical pole.
Both the driver and passenger were ejected from the vehicle and received minor injuries.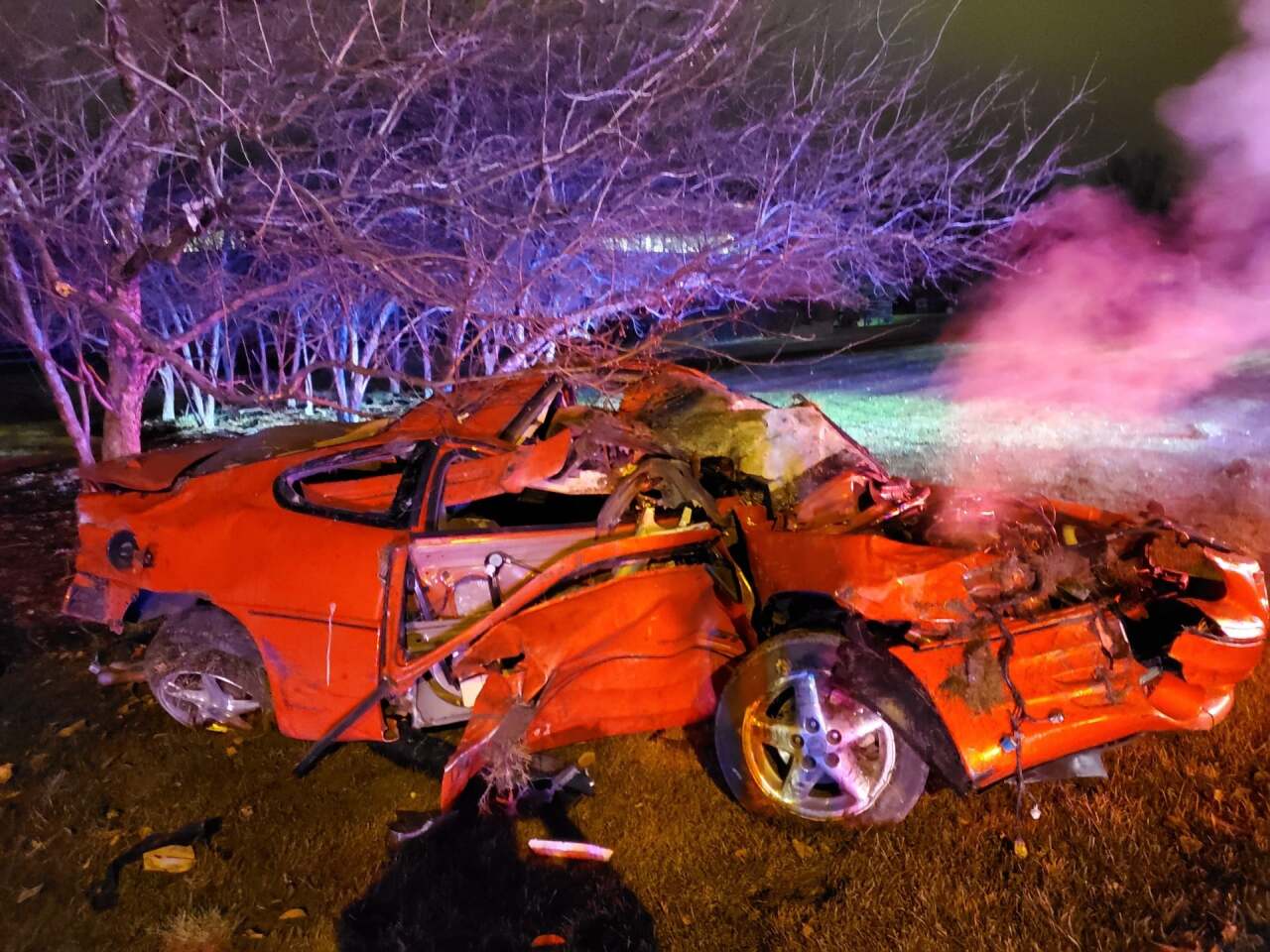 The female passenger had an active felony warrant and will be transported to the Cuyahoga County Jail after medical treatment.
Police didn't release any additional details on charges against the driver and passenger.
Download the News 5 Cleveland app now for more stories from us, plus alerts on major news, the latest weather forecast, traffic information and much more. Download now on your Apple device here, and your Android device here.
You can also catch News 5 Cleveland on Roku, Apple TV, Amazon Fire TV, YouTube TV, DIRECTV NOW, Hulu Live and more. We're also on Amazon Alexa devices. Learn more about our streaming options here.