CLEVELAND — With Cleveland's mass vaccine location opening at Cleveland State University's Wolstein Center, tens of thousands of Ohioans will have the ability to get vaccinated over the next eight weeks.
The site was chosen because it's near public transportation but also because it's relatively close to communities of color which are getting vaccinated at lower rates than white communities across the nation.
For many people, the biggest challenge is getting to the mass vaccine site in the first place.
Hispanic Roundtable efforts at mass vaccine site
"I talked to a lady yesterday, her husband's in a wheelchair, she doesn't read or write and she said if she's going to try to figure out to get to a place that's foreign to her, it's just too overwhelming," said Maureen Dee, who is working with the Hispanic Roundtable to sign up Cleveland's for COVID vaccines at the city mass vaccination location. "She'd get too stressed out so she said please don't send me there, I have to go somewhere in my community."
That's why the Hispanic Roundtable is still working with community groups and local churches to provide familiar locations for people to get vaccinated.
For residents who are more comfortable traveling downtown, FEMA has set aside about 1,500 vaccines over eight weeks for the Hispanic Roundtable to schedule residents for, allowing them to avoid the online sign-up. Those sign-ups often fill up quickly, leaving people who don't navigate the internet well behind.
Instead, Dee and her team at the Hispanic Roundtable signs up residents for one of the organizations allotted vaccine time slots and make sure they know where to go. This process allows community members to better help residents who might struggle without extra assistance.
"People will call for their husbands or their aunts or their uncles or their grandparents so we get a lot of those calls," said Dee.
The Hispanic Roundtable tells News 5 FEMA is providing translators to help people navigate the vaccination process.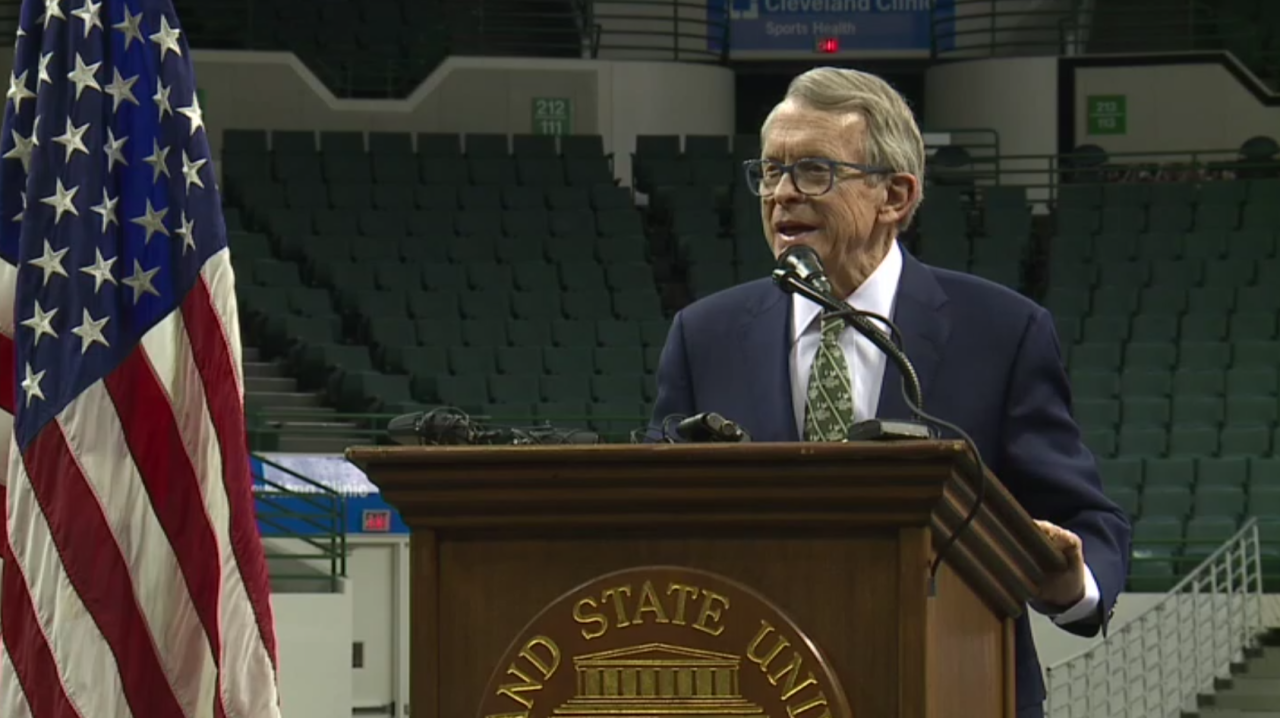 "We need to be sensitive to those communication challenges and cultural challenges that the individuals face," said Dee.
Transportation will be a challenge because the vaccine times allocated to the Hispanic Roundtable are not bundled together, meaning residents will have to find separate rides to the Wolstein Center. Greater Cleveland RTA is providing bus passes but Dee says her organization is working on solving some transportation challenges too.
"We're hoping to convince more people who might be slightly hesitant if we give them the correct supports," said Dee.
Away from the mass vaccine site
The Wolstein Center isn't the only option for people in a population that historically lack access to medical care.
In Glenville, about 300 patients got vaccinated last week at Oak Street Health, a primary care facility that specifically opens locations in underserved communities.
Brenda Benton got her COVID vaccination last Thursday afternoon.
"I have to be honest, I wasn't going to get it at first but I changed my mind," said Benton.
Her skepticism was overridden by a desire to travel and the chance to get Johnson & Johnson's one-shot vaccine meant she only had to brave a needle once. She went from being a skeptic to one of the vaccine's biggest champions.
"Hopefully everybody will get vaccinated," said Benton. "Hopefully everybody will come out and just do it."
Oak Street Health Senior Medical Director Dr. Olaoluwa Fayanju says he's been speaking with patients to address concerns like Benton's, but also more deep-seeded issues with how the black community has historically been treated by the medical community.
"[Benton's change of heart] means everything," said Dr. Fayanju. "It gives me a ton of hope that people can change."
Instead of transporting patients downtown to CSU's Wolstein Center mass vaccination site, Oak Street Health is getting vaccines from University Hospitals for patients in their communities. Around Cleveland, Oak Street Health vaccinated about 300 people last week.
"It's a small dent but one of my favorite sayings is, 'How do you eat a whale? One bite at a time," said Dr. Fayanju.
He says the mass vaccine site might work well for some people and Oak Street Health's model will work better for others. What's more important is making sure more of his patients hear about Benton's experience.
"The authenticity of her experience will touch more hearts and her example will probably do more than anything I can say," said Dr. Fayanju.
"I'm hoping that it'll change the mind of people that just don't believe," said Benton.
You can get information about how to sign up for vaccines at Oak Street Health here.
Cuyahoga Metropolitan Housing Authority efforts
CMHA has also been looking for vaccine opportunities for residents in its roughly 10,000 units, of which about 3,500 to 4,000 are seniors and eligible for COVID vaccines.
CMHA Chief Executive Officer Jeffery K. Patterson told News 5 his organization already helping sign up residents for CSU's mass vaccination site, connect them to transportation to get there, and is considering running its own transportation options.
Before that site opened up, CMHA had been working to vaccinate residents in its buildings, allowing residents to get vaccinated in the building they live in.
"We think those are working out well particularly for seniors to get the vaccines at the facility where they reside," said Patterson.
So far, those efforts have vaccinated about 350 people, not including residents who were able to get vaccines through appointments elsewhere in the community.
CMHA residents who have questions or would like to sign up for a vaccine can call 216-271-2424.
Download the News 5 Cleveland app now for more stories from us, plus alerts on major news, the latest weather forecast, traffic information and much more. Download now on your Apple device here, and your Android device here.
You can also catch News 5 Cleveland on Roku, Apple TV, Amazon Fire TV, YouTube TV, DIRECTV NOW, Hulu Live and more. We're also on Amazon Alexa devices. Learn more about our streaming options here.