KENT, Ohio — On Saturday, the Kent Health Department issued 19 citations after parties were held celebrating Fake Paddy's Day, an unofficial celebration of St. Patrick's Day on and around campus.
Health officials cited multiple parties that were non-compliant with the COVID-19 state health order prohibiting large gatherings.
In a 24-hour period, the Kent Police Department made 16 arrests and responded to at least 11 noise complaints at a few parties. Some bars were seen with long lines outside.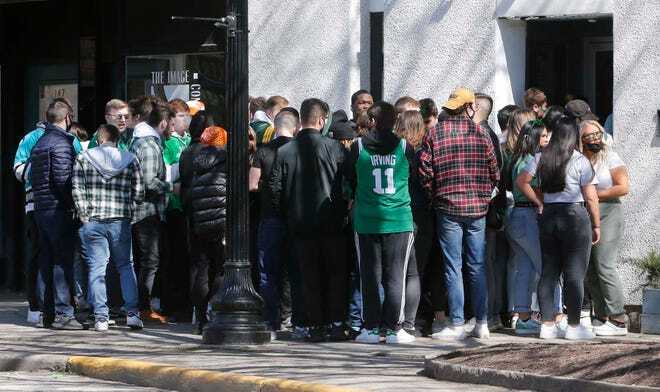 According to News 5 media partner at the Record-Courier, most people walking around were in maskless groups. In a drive-by count, not including lines at the bars, an estimated 15 of 65 patrons were seen wearing masks.
Kent Health Commissioner Joan Seidel told the Record-Courier said there was some effort to conceal the true number of parties by holding them in the backyard, but said they were still visible from the street.
"I'm actually a little bit sad that people did not take the advice a lot more seriously," she said.
Read the full article from the Record-Courier here.
Download the News 5 Cleveland app now for more stories from us, plus alerts on major news, the latest weather forecast, traffic information and much more. Download now on your Apple device here, and your Android device here.
You can also catch News 5 Cleveland on Roku, Apple TV, Amazon Fire TV, YouTube TV, DIRECTV NOW, Hulu Live and more. We're also on Amazon Alexa devices. Learn more about our streaming options here.