CLEVELAND — Within the next 2-3 years, newly elected Cuyahoga County Executive Chris Ronayne hopes to reopen the streetcar corridor of the Detroit-Superior Bridge as a year-round "park in the sky" for bikers and walkers.
"I think this is all about connecting a new economy," County Executive Ronayne said.
Right now, those trying to enter the 3,000 foot-long closed-off property will encounter a series of locks, fences and doors.
Pre-pandemic, the occasional tour or art display took place inside the corridor. However, this plan would permanently reopen the space, bringing bikers and walkers to the "low-line" year-round.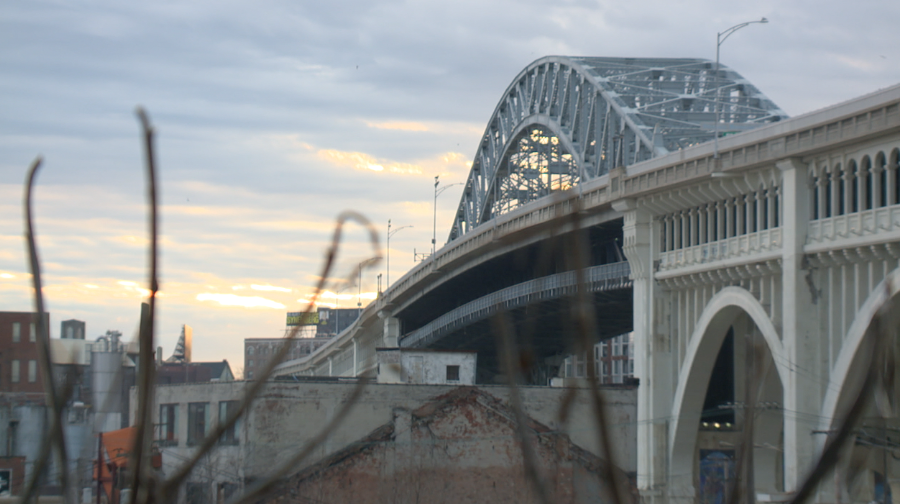 "We could be ready by the time we hope the U.S Environmental Protection Agency de-lists the Cuyahoga River as an area of environmental concern and we can celebrate from this park in the sky the river down below," Ronayne said.
It's been an idea floated for years, but Ronayne told News 5 that Cuyahoga County residents are urging action for this prime piece of property.
News 5 walked the closed-off stretch of the bridge with Ronayne on Wednesday.
"You think about some of the special places around the country and the world; I sometimes think of the High Line in New York City," County Executive Ronayne said. "This is our Low Line – the Low Line under the bridge."
Ronayne said discussions are already underway with the Ohio Department of Transportation and the city of Cleveland, with the goal between now and then to make it safe for a modern use.
It's not clear at this time the cost or source of funding for the project.
Clay LePard is a special projects reporter at News 5 Cleveland. Follow him on Twitter @ClayLePard or on Facebook Clay LePard News 5.
Download the News 5 Cleveland app now for more stories from us, plus alerts on major news, the latest weather forecast, traffic information and much more. Download now on your Apple device here, and your Android device here.
You can also catch News 5 Cleveland on Roku, Apple TV, Amazon Fire TV, YouTube TV, DIRECTV NOW, Hulu Live and more. We're also on Amazon Alexa devices. Learn more about our streaming options here.