CLEVELAND — The Cleveland Browns weren't the only winners on Sunday.
"I'm so freaking happy the Browns are going to the playoffs," said Browns fan Danny Reichel.
Reichel made a bet with his buddy William Hope, who is a Steelers fan, over the game.
The loser had to jump in Lake Erie.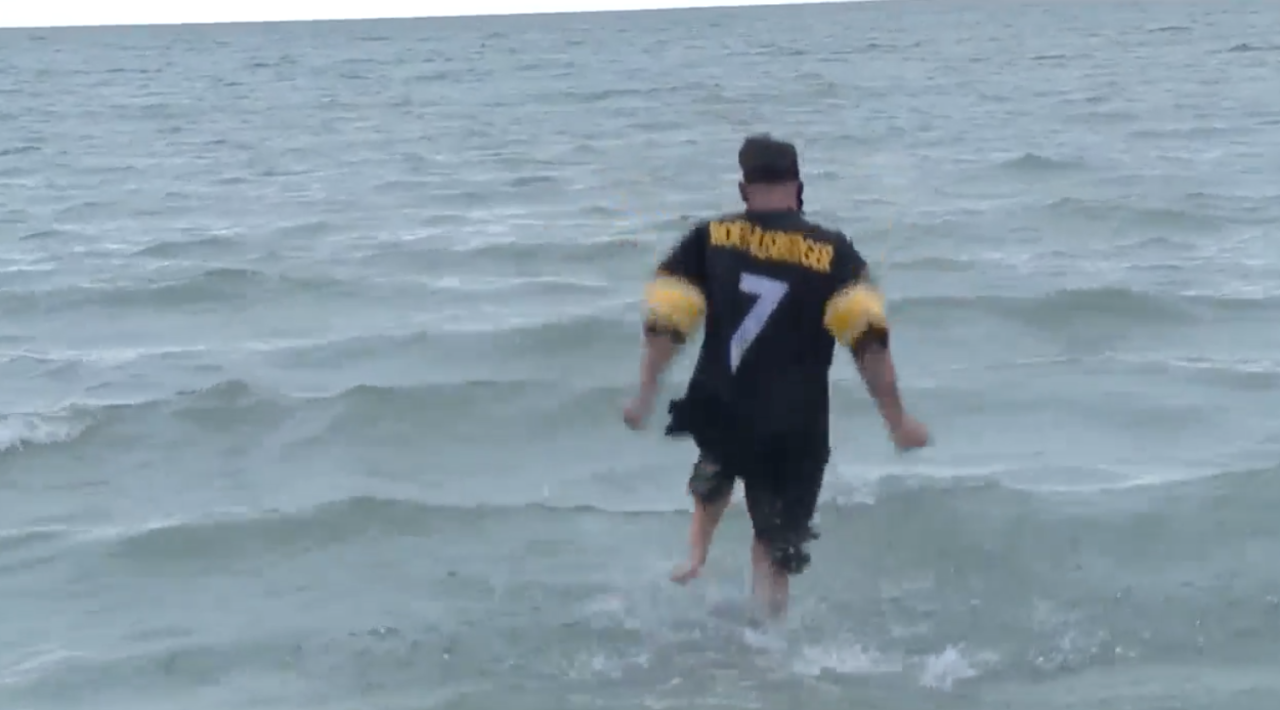 Hope held up his end of the bet and jumped in the frigid lake after the game. As a goodwill gesture, so did Reichel.
But, this was more than a friendly wager. It also served as a fundraiser for the Greater Cleveland Food Bank.
"Everybody was hit, every race, every religion, everybody was hit in this pandemic," said Reichel.
The pair had a goal of raising a $1,000. As of Sunday night, they raised nearly double that—$1,944.
The friends also collected a whole truck full of food donations.
Download the News 5 Cleveland app now for more stories from us, plus alerts on major news, the latest weather forecast, traffic information and much more. Download now on your Apple device here, and your Android device here.
You can also catch News 5 Cleveland on Roku, Apple TV, Amazon Fire TV, YouTube TV, DIRECTV NOW, Hulu Live and more. We're also on Amazon Alexa devices. Learn more about our streaming options here.