U.S. Marshals have released new photos of people who are believed to have worked and socialized with longtime fugitive and convicted killer Lester Eubanks, according to ABC News.
Eubanks was working in Los Angeles under the name "Victor Young" when he escaped in 1973 from prison guard custody during an unsupervised shopping trip at a Columbus shopping center.
Serving a life sentence at the Ohio State Penitentiary, Eubanks was convicted of raping and killing 14-year-old Mary Ellen Deener on Nov. 14, 1965.
On the day of her kidnapping and murder, Mary was with her sister at the Half Hour Laundromat in Columbus washing clothes. The girls ran out of change and Mary left alone in search of more money.
Eubanks watched the teen walk out of the laundromat, grabbed her, took her behind a vacant house and raped her, authorities said. He pulled out a handgun, shot her and left her for dead. Eubanks later went back to where he left her and smashed her head with a brick.
For decades, authorities have searched for Eubanks, who remains one of the most wanted men in America.
The pursuit, led by Deputy Marshal David Siler, became the subject of an ABC News podcast "Have you seen this man," which generated hundreds of news tips, including photos of a mattress factory where Eubanks worked.
The woman who ran the factory, Joy Springer, told investigators Eubanks was hired right in the beginning of the waterbed era. She knew him as Victory Young, described as someone who worked hard, kept quiet and rode a 10-speed bike to work. She sometimes would offer him a ride, but never all the way home.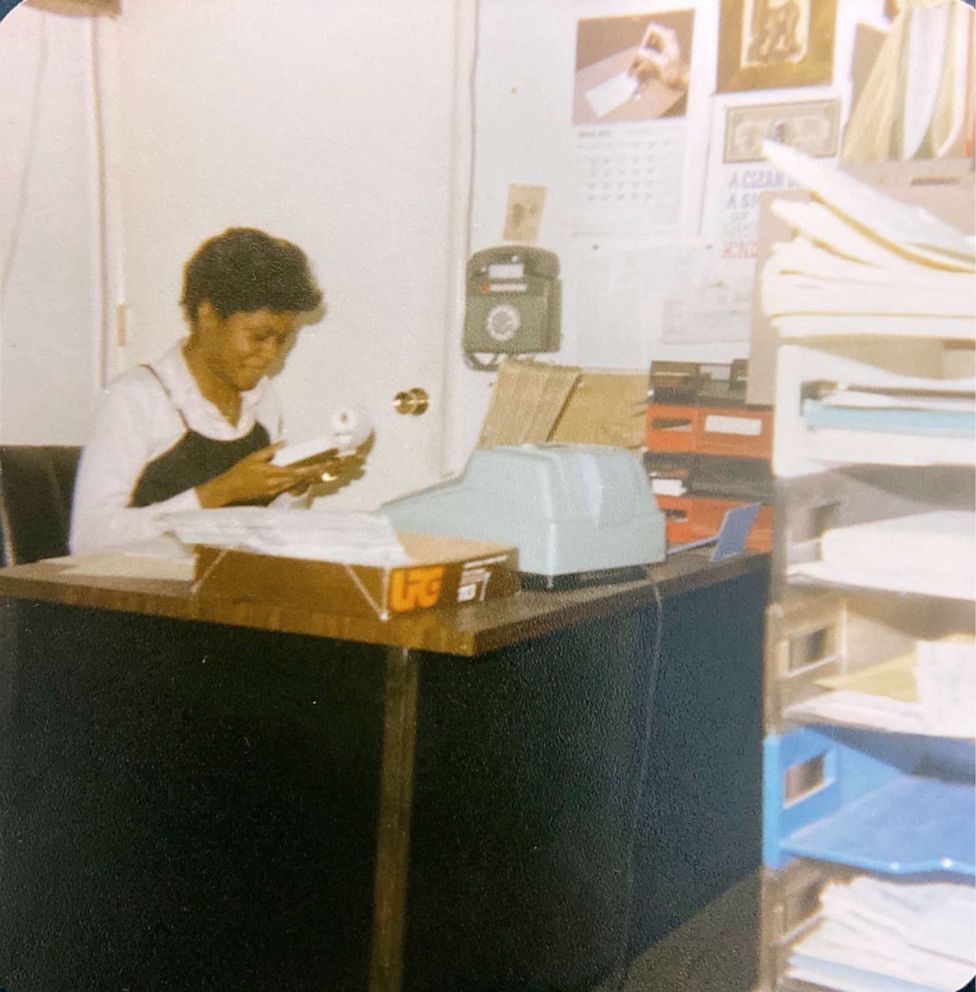 Although Eubanks never appeared in the photos, the U.S. Marshals are hoping someone can identify some of those who did, including the woman who authorities say may have dates Eubanks.
Anyone with information on his whereabouts is asked to contact the U.S. Marshals at 1-877-926-8332.
This story was originally published by ABC News. To read the full story click HERE.
RELATED: U.S. Marshals release new age-progression composite of fugitive who has been on the lam for decades