LAKEWOOD, Ohio — Lakewood's Birdtown neighborhood could start to see construction on "The Nest" in April on a project to transform the former BiRite grocery store into a building that will have various uses through its 20,000 square feet and three floors. The project is estimated to cost $4 to 5 million in total.
The ground floor will have a coffee shop with a new entrance cut into the building at the corner of Robin Street and Madison Avenue. The building originally had an open entrance on that corner before it was later closed in to become part of the building. It will also have an entertainment venue/bar on the ground floor with a quasi-sport activity that's still being finalized. The owner, Jim Miketo, says it will feel similar to Forest City Shuffleboard in Ohio City, which he also owns.
"It'll be similar to Forest City, it won't be shuffleboard, but it'll be great for events, parties, leagues, get-togethers, gatherings."
The second floor used to be a banquet hall and will be converted into office space with a tattoo artist already interested in the space.
"There were people who got married in the dance floor above use and people who worked in the BiRite Grocery Store," said Miketo's Neighborhood Drummer business partner Brian Curran.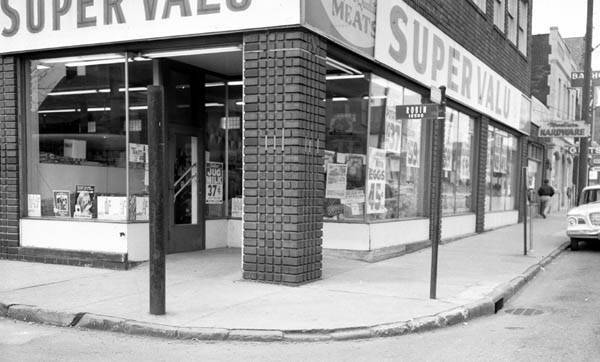 The third floor will become a hair salon operated by Heyday Collective, which is also sharing space in the same building as Miketo's Forest City Shuffleboard. The salon will give stylists the ability to rent space, running their own business without the massive overhead that comes with renting a full salon.
A living space behind the building will be refurbished and rented out as the only apartment in the building. Originally, Miketo says the plan was to turn much more of the building into apartment units. The design of the building, according to Miketo, lends itself more to these commercial spaces, so the plans changed.
Miketo says work is expected to start in April, with part of the building opening as they are finished throughout 2021.
Have you ever noticed something interesting in Northeast Ohio and wondered, "Hey…what's going on there?"
Us, too. We love learning more about what shapes the world around us -- the buildings, the spaces and the ways we move between them.
Next time you're wondering about some building, project or piece of land, send me an email at Kevin.Barry@wews.com and I'll look into it for a possible story.
Download the News 5 Cleveland app now for more stories from us, plus alerts on major news, the latest weather forecast, traffic information and much more. Download now on your Apple device here, and your Android device here.
You can also catch News 5 Cleveland on Roku, Apple TV, Amazon Fire TV, YouTube TV, DIRECTV NOW, Hulu Live and more. We're also on Amazon Alexa devices. Learn more about our streaming options here.