BARBERTON, Ohio — Rain and flooding continue to wreak havoc upon residents of Summit and Stark counties. With rain expected to continue through the day Tuesday, more flooding and damage may occur.
Road closures
In Barberton, while the water is receding, roads are still closed in some areas:

Barber Road southbound is closed at I-76.
Wooster Road and 14th Street is closed.
Roads in New Franklin and Norton are also being destroyed by the constant rainfall.
The northbound lane of Manchester Road north of Comet Road in New Franklin has been closed off following the collapse of the edge of the road.
The sinkhole on Manchester Road has grown significantly within a few hours and police are asking that people avoid the area.
The Kungle Road bridge on the border of Norton and New Franklin collapsed overnight following heavy rains in the area.
The road was closed previously due to structural issues, but completely collapsed after days of rain and flooding.
County and city officials are currently working to determine who's responsible between Norton, New Franklin and the county.
RELATED: Norton: Kungle Road bridge collapses following heavy rain
Flooded lakes and rivers
Heavy rain caused Chippewa Lake to flood with water levels reaching properties in the area.
The Tuscarawas River also spilled over into the streets of Clinton. The floodwater currents could be seen carrying away a dumpster.
Clay's Park Resort
The popular water park and campground in North Lawrence is dealing with flooding throughout the property.
The resort's 10-acre man-made lake has overflowed, causing flooding throughout the park.
Clay's Park is set to host The Country Fest, a three-day country music festival held on the campgrounds.
The music festival begins Thursday and wraps up Saturday night.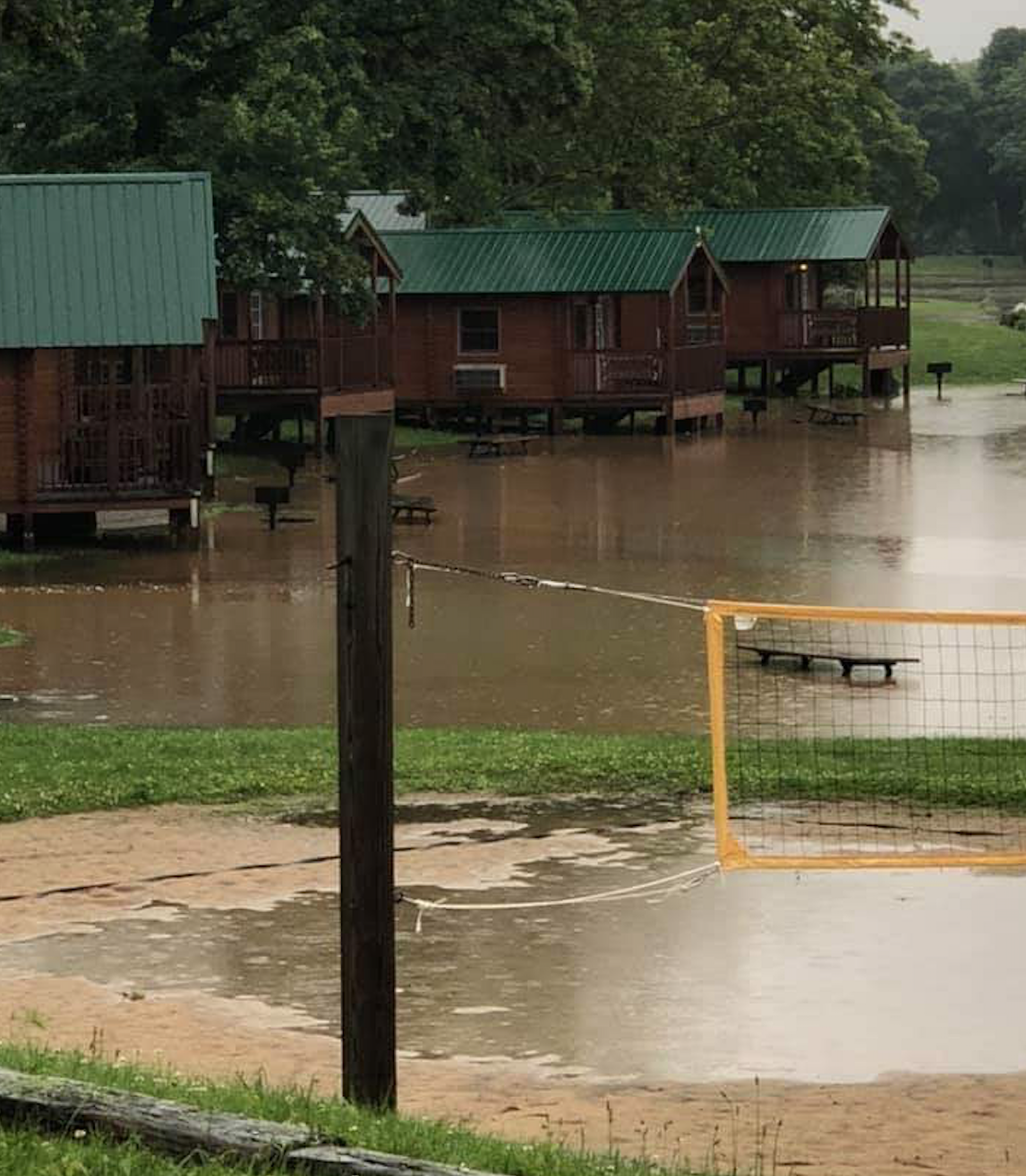 What is the weather outlook for the rest of the week, and what affect could more rain have on already-flooded areas? News 5's Bryan Shaw and Trent Magill have answers to both those questions:
Northern rains could cause more flooding further south
Areas in minor flood stage should stay on alert as floodwaters slowly drain
RELATED: Flooding, heavy rain, small earthquake and 2 EF-1 tornadoes hit Northeast Ohio in 24-hour span