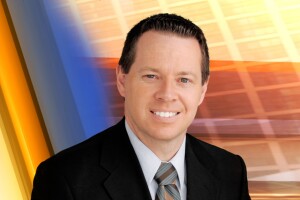 Birthplace: Euclid, Ohio.
Education: Euclid High School, Bowling Green State University.
Current Position/Job Duties: Akron bureau reporter.
Previous Work Experience: Worked at WTOL-TV in Toledo from 1993 to 2006.
Joined News 5: October 2006
Most Memorable Stories: Followed a runaway train without a conductor on board for 80 miles. The story became the basis for the movie Unstoppable. Covered the funeral of a Marine who disappeared in Vietnam in 1966, but his remains were not recovered until 2009. The funeral in Rittman was one of the most moving moments of my life.Rittman was one of the most moving moments of my life.
Awards/Honors: Named "Best Enterprising Reporter" by the Ohio Associated Press.
News Philosophy: Treat others with dignity and respect. Writing is easy when you let the people tell their stories.
Role Model(s): My parents.
Favorite Sports Team(s): Die-hard Guardians, Browns, Cavs and Buckeyes fan. Went to the Bucks National Championship game against Miami in 2003— one of the best nights of my life.
Favorite Music: Dave Matthews Band, Jack Johnson and Rusted Root.
Favorite Movie: Scent of a Woman.
Favorite Program: Modern Family.
Favorite Book: Tuesdays with Morrie.
Favorite Foods: Almost anything Italian.
Family: Wife and two children.
My passion: Family first and story-telling.
Hobbies & Interests: Running. I belong to a roadrunner's club and I run several races a year. Also, enjoy volleyball and golf.
Hidden Talent(s): I don't know. I can't find them because the talents are hidden so well.
Something most people don't know about me: I'm not nearly as serious as people expect when they recognize me as a news reporter. I qualified for the Boston Marathon this year.
What I like best about Northeast Ohio: The passion for Cleveland sports teams. After what we've been though since 1964, I have no doubt which city has the most loyal fan base.
You're most likely to see me around town at: All around the Akron area covering news or running along Northeast Ohio streets, trails or parks.
On the weekends I love to: Spend quality time with my wife of 10 years and our two children.
Additional Info: I'm always looking for unique and untold stories in the Akron/Canton area. Send me an e-mail with any ideas you have.